Is About Service
Aboard a ship or in the back of a truck, military post offices abroad strive to provide the same services found at home. Facilities are often cramped, but can handle a huge amount of mail.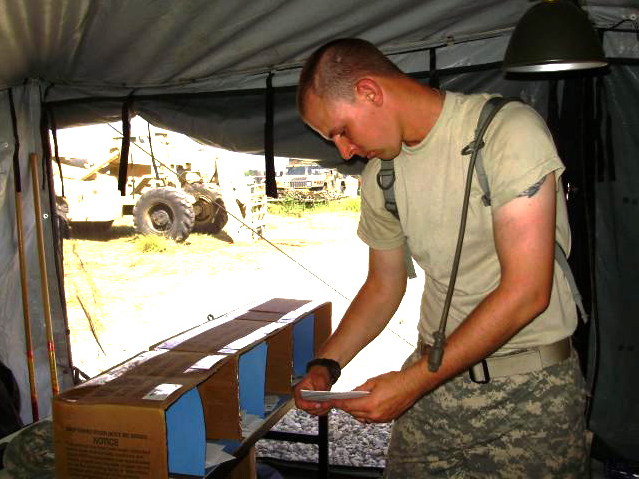 A soldier sorts mail during disaster relief operations in Haiti, 2010.
U.S. Army photo by Sergeant 1st Class Dave McClain
Today, military personnel who handle mail must be authorized and trained to do so in accordance with Postal Service and Department of Defense regulations. Working in a war zone and screening for hazardous contents in parcels can be dangerous, but workers get to see the positive effect that mail has on their comrades.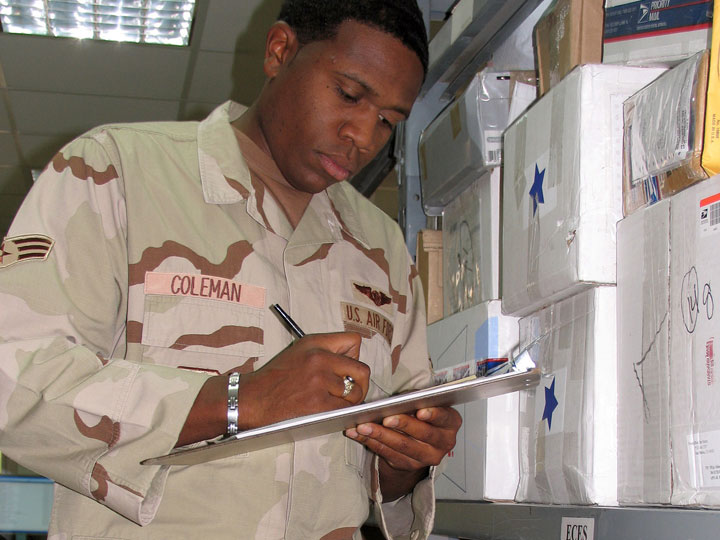 Airman checks shipment in Southwest Asia, 2005.
U.S. Air Force photo by Technical Sergeant Mark Getsy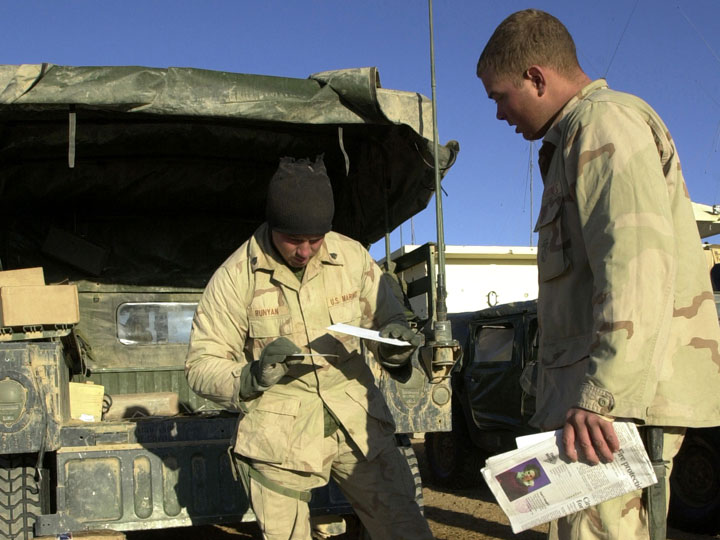 Marines wait at mail call at Camp Rhino, Afghanistan, 2011.
U.S. Navy photo by Master Chief Photographer's Mate Terry Cosgrove
---
Field Post Office in Iraq