Mail Matters
Mail gives service men and women a link to the outside world and something to look forward to. For those at home, a letter can bring news that a loved one is well and hopes to come home soon.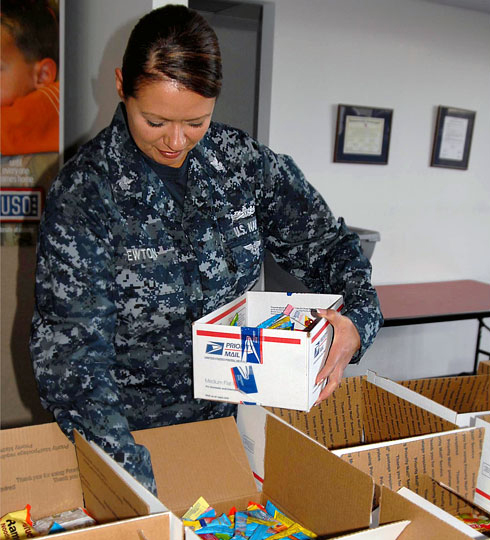 USO center in Mayport, Florida, 2009: preparing care packages for deployed personnel.
U.S. Navy photo by Mass Communication Specialist Second Class Sunday Williams
The armed forces know that mail gives deployed personnel a morale boost. Receiving a letter or care package helps gives service personnel the determination to get the job done.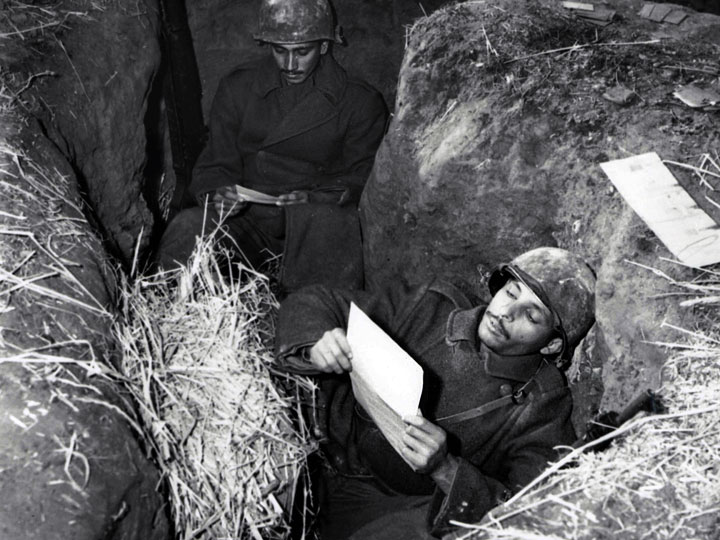 A letter has the power to transport a deployed man or woman home, if only for a fleeting moment.
Courtesy National Archives.
---
Mail's Effect on Morale