Exhibition Dates: January 30, 1998 — July 2, 1998
This exhibition showcased the postage stamps bearing President Franklin D. Roosevelt's designs along with other items from his personal philatelic collection. These objects offer a fresh perspective of one of our nation's most esteemed leaders.
---
Acknowledgements
Exhibition Curator Congressman Joseph R. Pitts, 16th District, Pennsylvania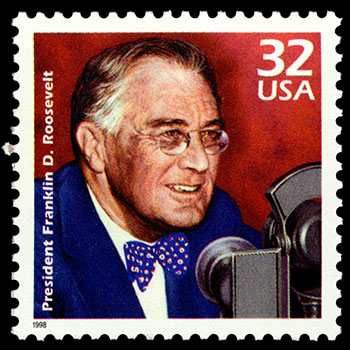 The National Postal Museum of the Smithsonian Institution receives both material and financial support from the United States Postal Service. The Smithsonian Institution gratefully acknowledges the Postal Service's continued support of its mission.