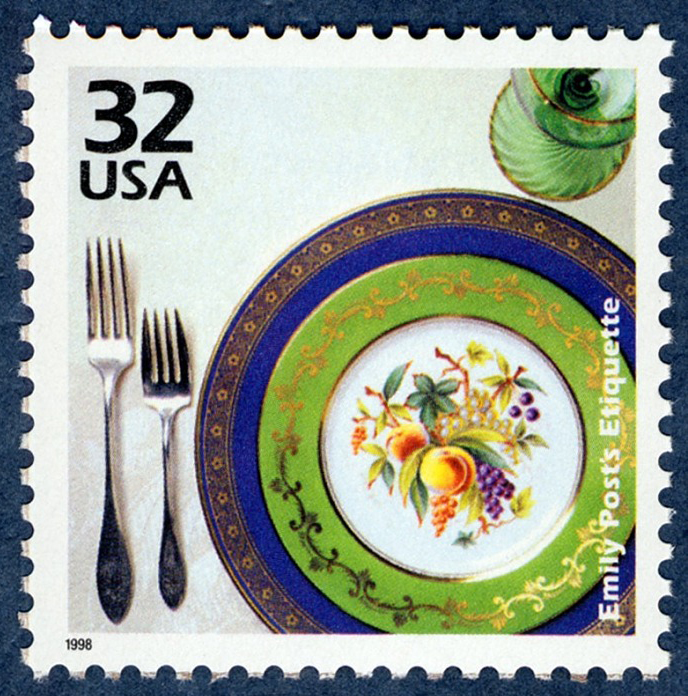 A principios del siglo XX, las guías sobre modales y etiqueta eran populares entre las mujeres de clase media. Aunque había muchas guías disponibles, Emily Post se convirtió en la verdadera autoridad en etiqueta en la década de 1920.
A principios del siglo XX, Emily Post (1873-1960) marcó las pautas de los buenos modales en Estados Unidos. En 1922 escribió su libro, Etiquette: the Blue Book of Social Usage, que podría usarse como guía para un comportamiento social adecuado. Además de sus libros, también escribió una columna en un periódico, habló en programas de radio y estableció el Post Institute for the Study of Gracious Living en 1946.
La estampilla de Emily Post se emitió como parte de la hoja de recuerdo Celebrate the Century: 1920s. La ceremonia se llevó a cabo en el Festival "Celebrate State Street" de Chicago. El sello fue diseñado por Carl Herrman y tiene una imagen de una mesa con vajilla de 1920.