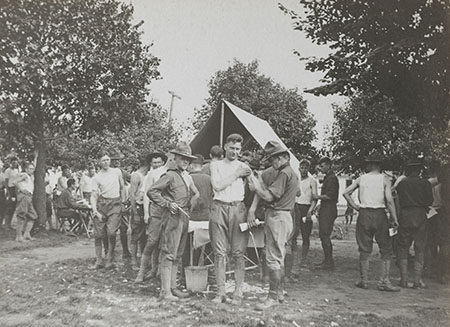 Description
Courtesy Center for American War Letters Archives, Leatherby Libraries, Chapman University, CA
The writer's words showed confidence as he readied for the war at a training camp with the 16th Infantry Regiment. With bravado and patriotic sentiment, Alfred Robinson invoked his family's history of fighting for the United States. Robinson reassured himself and his father that he was doing the right thing. As others did after enlisting, he received vaccinations and dental work. He prepared physically, mentally, and emotionally for the war.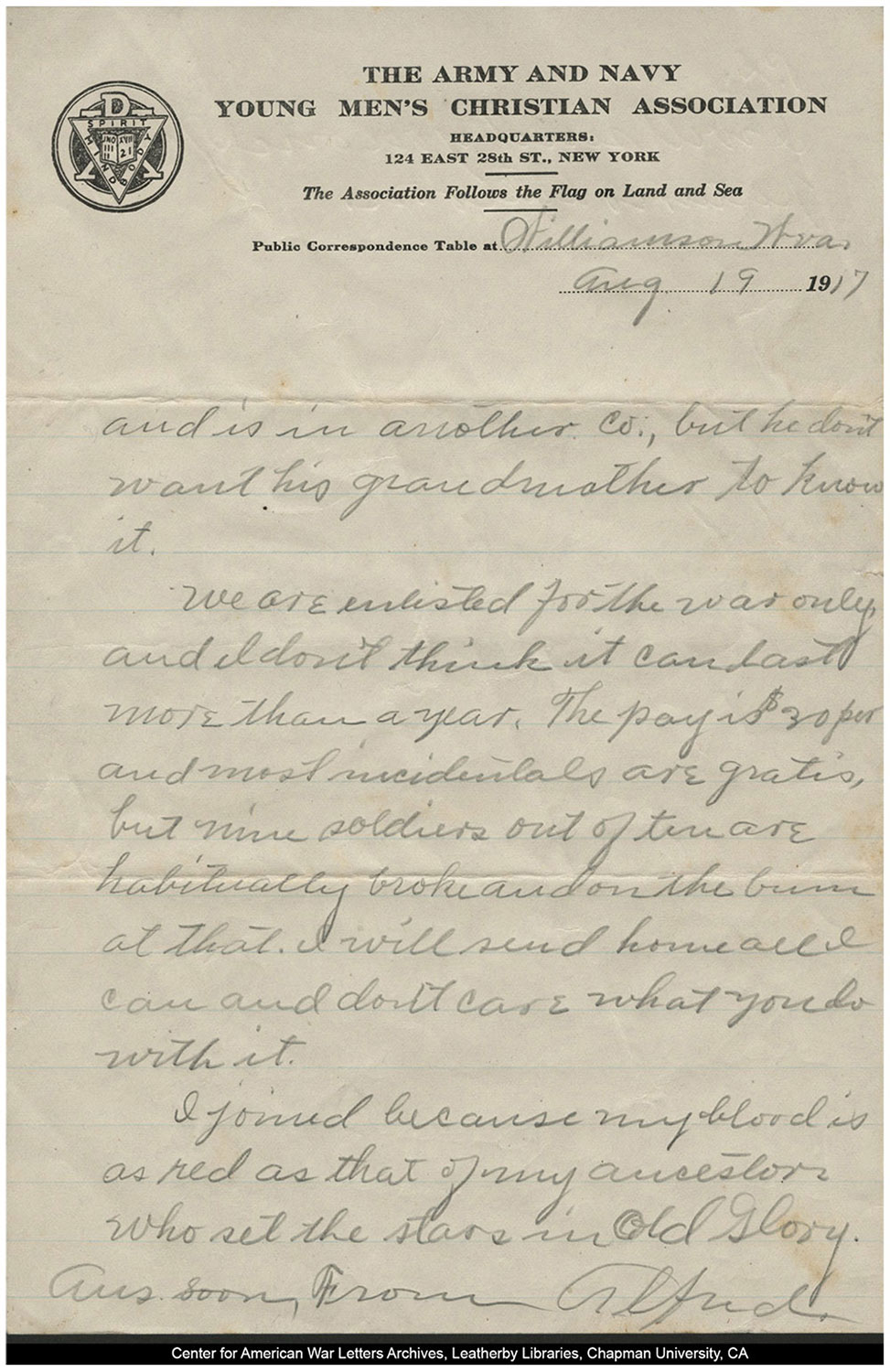 Transcription
Williamson W Va. Aug. 19, 1917
Mr. H. L. Robinson,
Dear Father,
I will ans. your most welcome letter which I have just received, it having from Charleston. I wish you would write oftener whether I do or not.
I am having better health than usual, the outdoor sleeping is good for me. I have been having some work done on my teeth since I have been here. My arm is nearly well where I was vaccinnated.
Claud joined with me [page break] and is in another co., but he don't want his grandmother to know it.
We are enlisted for the war only, and I don't think it can last more than a year. The pay is $30 per and most incidentals are gratis, but nine soldiers out of ten are habitually broke and on the bum at that. I will send home all I can and don't care what you do with it.
I joined because my blood is as red as that of my ancestors who set the stars in Old Glory.
Ans. Soon, From Alfred
[page break] P.S. I will send you one of my pictures later on.
[envelope] [postmark] Col. & Norfolk W. D. O. Tr 15 Aug 19 1917
[address] Mr. H. L. Robinson, Crandull, Tenn.
[return address] Alfred Robinson Williamson W Va. Co. O. Sec. War