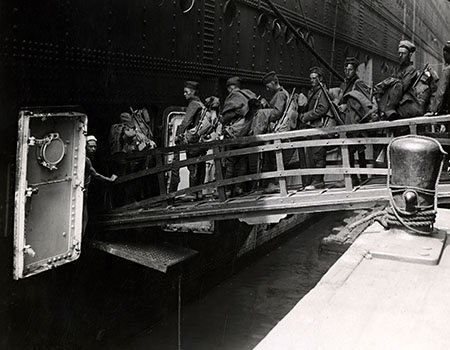 Description
Courtesy Center for American War Letters Archives, Leatherby Libraries, Chapman University, CA
The young sergeant completed training in his home state. Readying to ship out, he quickly penned this short note to calm his family's fears. His positive outlook was buoyed by the good reputation of his fellow soldiers in the 36th Division, Army National Guard from Texas and Oklahoma. His reference to the enemy as "beasts" perpetuated the characterization of Germans that dated from the earliest days of the war.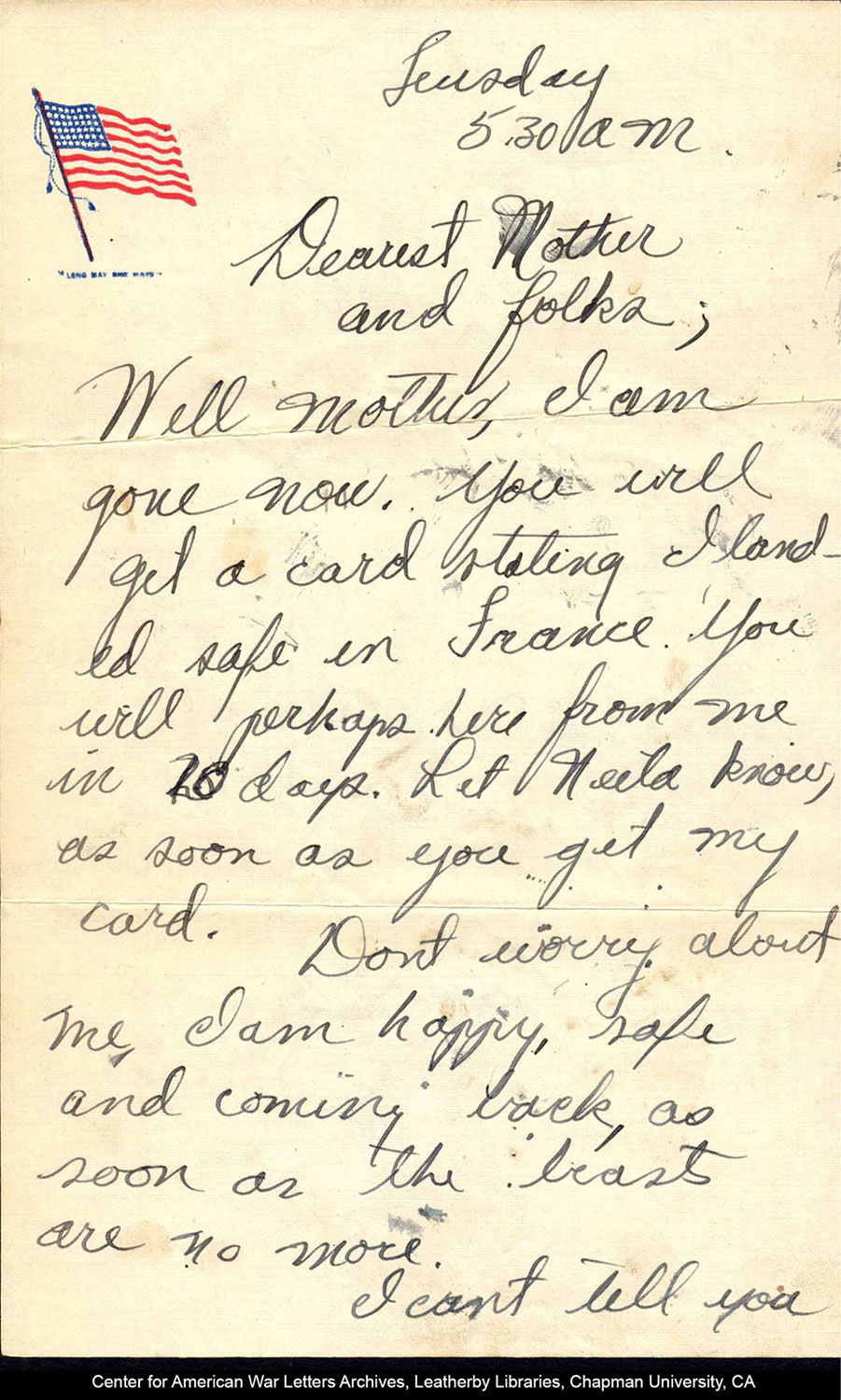 Transcription
[envelope] July 17, 1918 [postmark]
Mrs. J. Frick 1314 Peabody Ave. Dallas Texas
[letter] Tuesday 5:30 am
Dearest Mother and folks,
Well Mother, I am gone now. You will get a card stating I landed safe in France. You will perhaps here from me in 20 days. Let Neeta know, as soon as you get my card.
Don't worry about me, I am happy, safe and coming back, as soon as the beasts are no more.
I can't tell you [page break] how long it will take to get over.
Mamma, Texas is the state that has won recognition all over. The soldiers [underlined in original] come from there.
Goodbye to all of you, and when all is well, well I'll be there,
Yours,
Ed