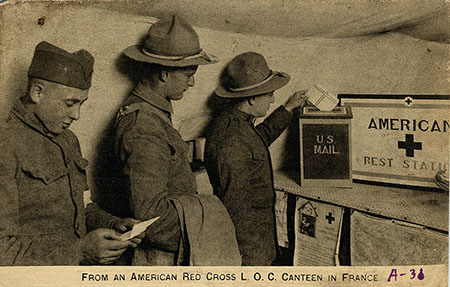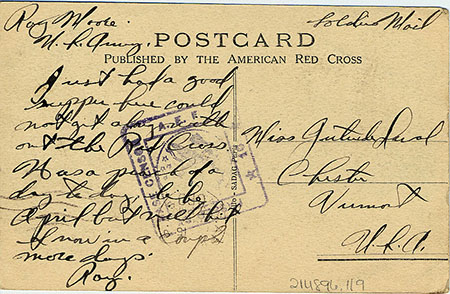 Transcription
[Address side]
[Message]
Just had a good supper here could not get along with out the Red Cross. Was a peach of a day today, like April but will hit Snow in a couple more days. Ray.
[Frank]
Soldiers Mail
[Postmark]
[illegible] 5 PM
[Marks]
PASSED BASE CENSOR A.E.F. 10
[To]
Miss Gertrude [illegible]
Chester
Vermont U.S.A.
[From]
Ray Moore
U.S. Army
[Reverse side]
[Caption]
FROM AN AMERICAN RED CROSS L. O. C. CANTEEN IN FRANCE.