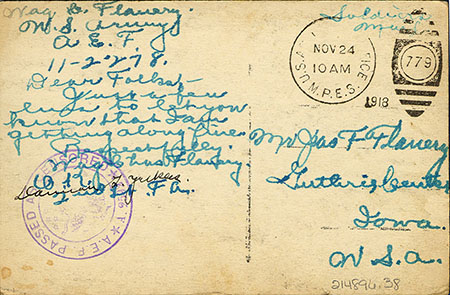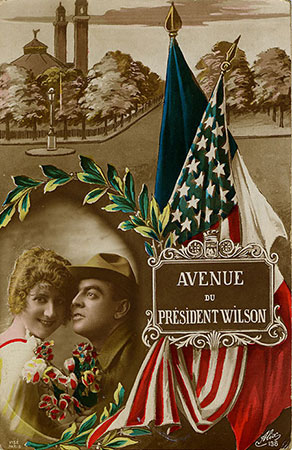 Transcription
[Address side]
[Message]
11-22-18 Dear Folks – Just a few lines to let you know that I am getting along fine
Respectfully, Uag Chas Flanery [illegible] 2nd Lt. F. A.
[Frank]
Soldiers Mail
[Postmark]
U.S. [illegible] M.P.E.S. NOV 24 1918 10 AM 779
[Marks]
A. E. F. PASSED AS CENSORED [signature]
[To]
Mr Jas F Flanery Guthrie Center Iowa. U.S.A.
[From]
Uag C. Flanery U.S. ARMY A. E. F.
[Reverse side]
[Caption]
AVENUE DU PRÉSIDENT WILSON