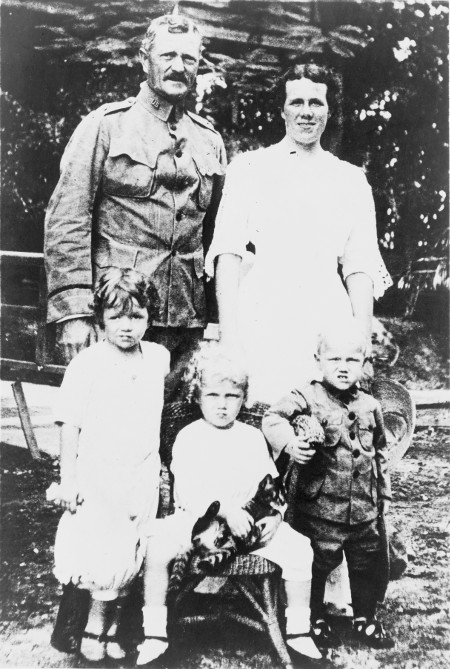 Description
Courtesy of Andrew Carroll
John Pershing expressed his grief with this black-edged mourning stationery. In late August 1915, while Pershing was stationed away from his family, a house fire claimed the lives of his wife Frances and his three daughters. His young son Warren survived, but Pershing's loss was profound. He stayed busy at Fort Bliss, Texas, contending with instability along the border caused by the ongoing revolution in Mexico.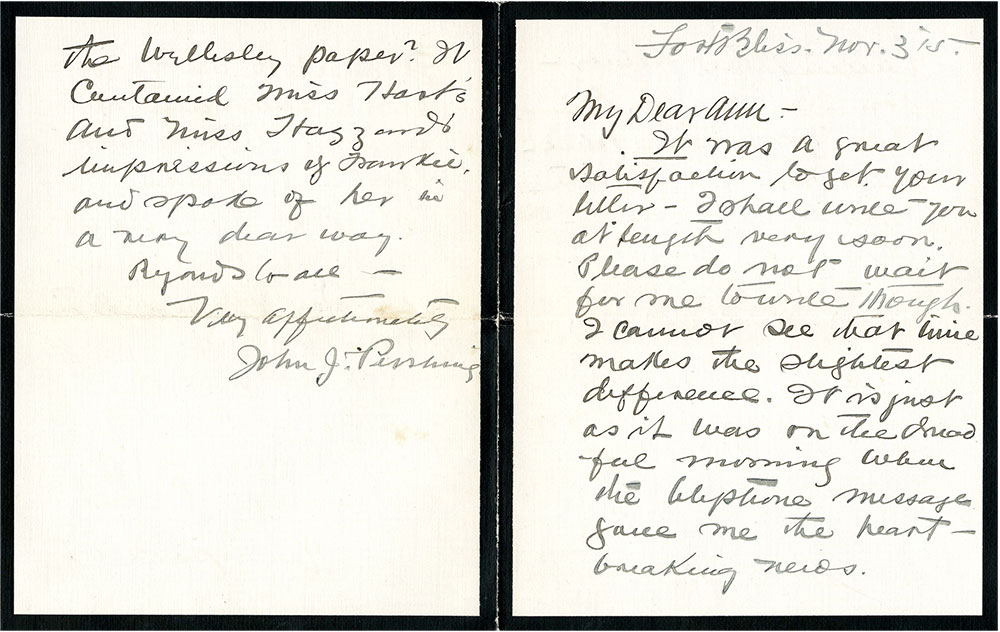 Transcription
Fort Bliss, Nov. 3 '15.
My Dear Ann –
It was a great satisfaction to get your letter – I shall write you at length very soon. Please do not wait for me to write though. I cannot see what time matters the slightest difference. It is just as it was on the dreadful morning when the telephone message gave me the heartbreaking news. [page break] I want to see you some time and have a long talk with you. Of course, I shall be tied down with this border patrol indefinitely. I am working just as hard as possible and am really fortunate to have something to do.
You spoke of [page break] having the silver – some silver – or Boswell did. Won't you please send me what there was left. I have received none from S. F. in the final property that came. Polly Walthall was very kind to work as she did over the clothing. I can never thank her enough.
Have you seen [page break] the Wellesley paper? It contained Miss Hart's and Miss Hazard's impressions of Frankie and spoke of her in a very dear way.
Regards to all – Very Affectionately John J. Pershing