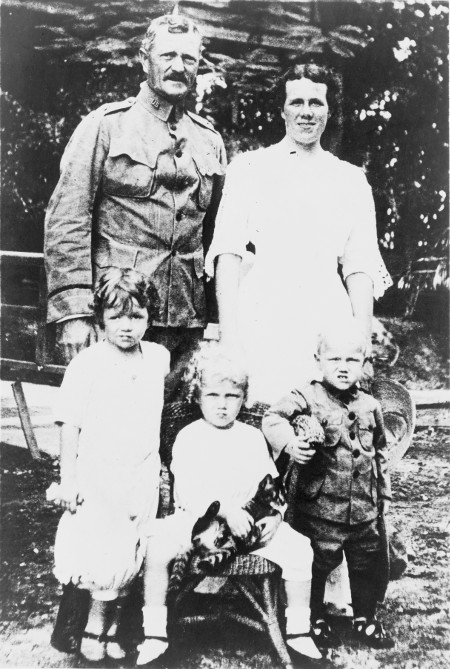 Description
Courtesy of Andrew Carroll
John Pershing expressed his grief with this black-edged mourning stationery. In late August 1915, while Pershing was stationed away from his family, a house fire claimed the lives of his wife Frances and his three daughters. His young son Warren survived, but Pershing's loss was profound. He stayed busy at Fort Bliss, Texas, contending with instability along the border caused by the ongoing revolution in Mexico.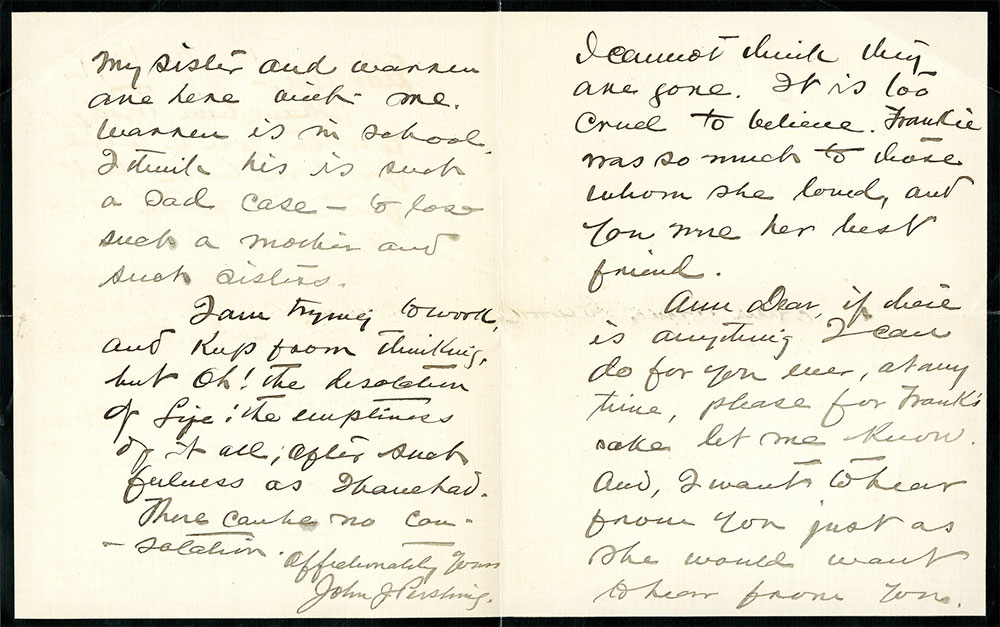 Transcription
Fort Bliss Texas
October 5, 1915.
Dear Ann: -
I have been trying to write you a word for some time but find it quite impossible to do so. I shall never be relieved of the poignancy of grief at the terrible loss of Darling Frankie and the babies. It is too overwhelming! I really do not understand how I have lived through it all thus far. I cannot think they are gone. It is too cruel to believe. Frankie was so much to those whom she loved, and you were her best friend.
Ann Dear, if there is anything I can do for you ever, at any time, please for Frank's sake let me know. And, I want to hear from you just as she would want to hear from you. [page break] My sister and Warren are here with me. Warren is in school. I think his is such a sad case – to lose such a mother and such sisters.
I am trying to work and keep from thinking; but oh! The desolation of life: the emptiness of it all; after such fullness as I have had. There can be no consolation.
Affectionately yours John J Pershing