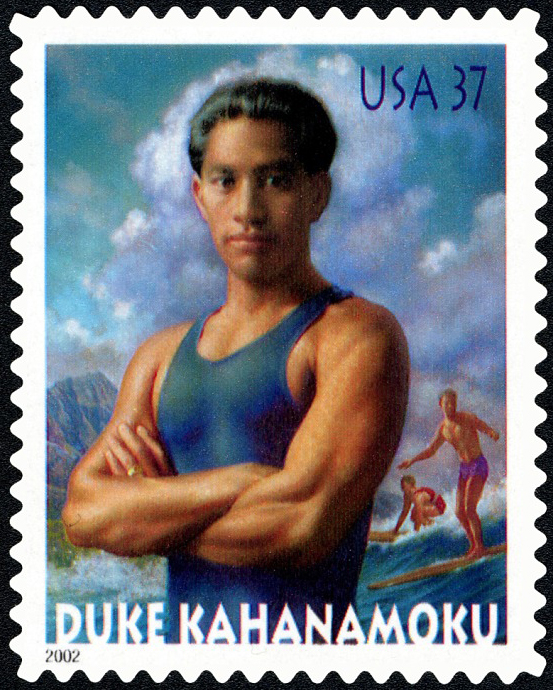 Duke Kahanamoku (1890-1968), the only modern Hawaiian to be featured on a postage stamp, captured the attention of the world. Hawaiian folk hero, three-time Olympic gold medal swim champion and father of surfing, Kahanamoku cultivated the interest of the outside in the islands and culture of Hawaii with his impressive performances in the 1912, 1920 and 1932 Olympics.
Kahanamoku brought attention and popularity to surfing all around the world and was dubbed the "Father of Surfing." As recently as 1999, Kahanmoku was named the Surfer of the Century by Surfer magazine, and today, numerous places and competitions bear his name.
Kahanamoku served as a goodwill ambassador for Hawaii until his death in January of 1968. Kahanamoku continues to stand as a symbol of pride and a hero for Hawaiian people as demonstrated by a life-size statue of him on the beach at Waikiki and also in the 2002 stamp issue bearing his image.