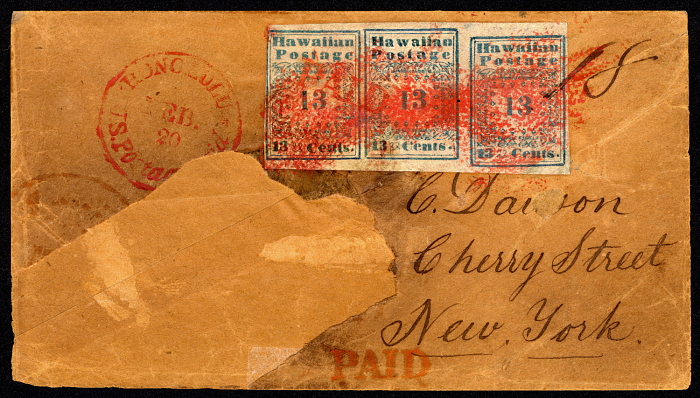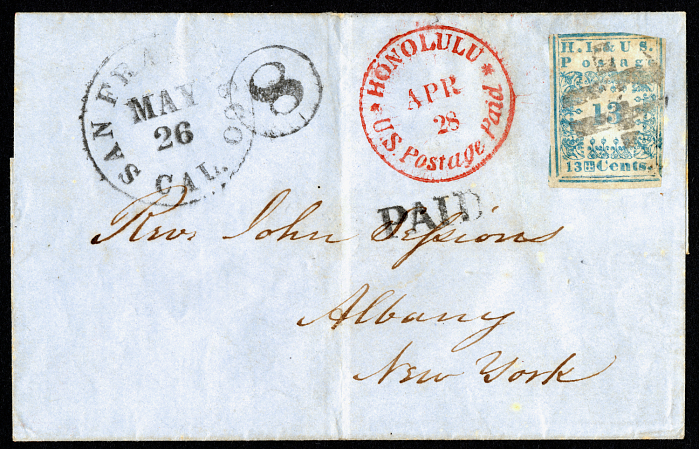 Although Captain Cook initiated the first contact between Europeans and native Hawaiians, the settlement of western peoples on the islands did not begin until 1820 when the first Christian missionaries began to arrive in Hawaii.
By the 1840s, there was strong demand for an efficient and effective means for missionaries to communicate with loved ones in the United States. On December 20, 1849, a treaty between the United States and the Kingdom of Hawaii was established to provide a more systematic postal operation and better exchange of mail between the two countries.
In 1850, Henry M. Whitney, Esq., a well-known merchant and printer in Honolulu, became the first Postmaster of the Kingdom of Hawaii, overseeing all mail to and from San Francisco, California. In November, 1850, the first bag of mail left Honolulu for the United States.
On October 1, 1851, the Kingdom of Hawaii issued the first Hawaiian stamps, later referred to as the "Missionaries," due to the fact that nearly all correspondence and mail sent from Hawaii to the United States was from American missionaries. The "Missionaries" were Hawaii's postage stamps only until May of 1852.