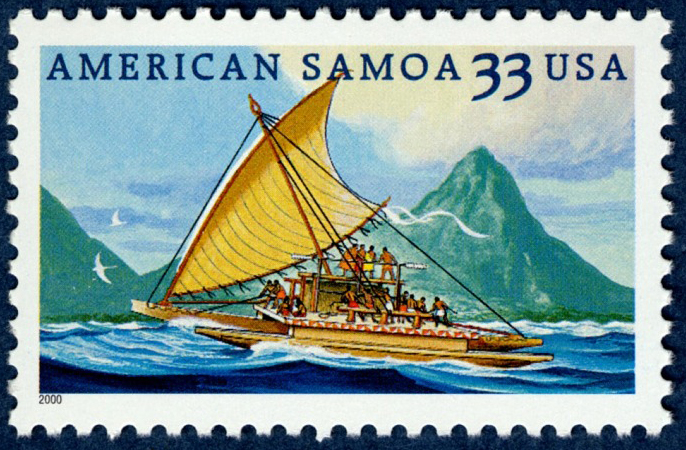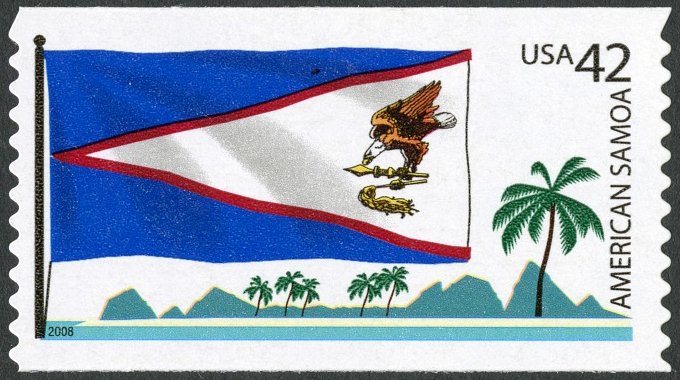 Now a territory of the United States, the islands of American Samoa were discovered in 1722 by Dutch navigator, Jacob Roggeveen. In April 1900, local Samoan chiefs ceded the islands of Tutuila and Aunuu to the U.S. A stamp commemorating a century of political affiliation between the U.S. and the Samoan Islands was issued in 2000.
The stamp illustrates an alia, the traditional double canoe, sailing with the prevailing easterly wind. Sunuitao Peak, on the island of Ofu, can be seen in the background. The six islands of American Samoa officially became a U.S. territory in 1929.
American Samoa was again featured on a stamp as part of the Flags of Our Nation series in 2008.