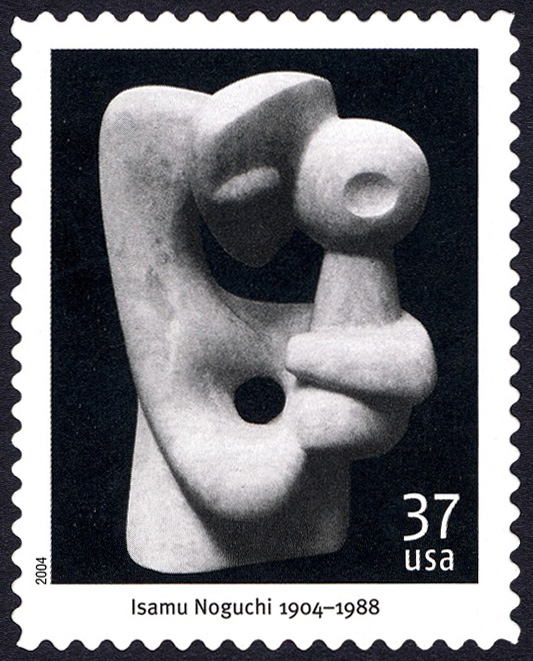 For centuries, Japanese culture has strongly influenced art and design in the United States. This influence can be seen in the works of Japanese American artist, Isamu Noguchi. Celebrating the 100th anniversary of his birth, the U.S. Postal Service issued five stamps in May of 2004 depicting Noguchi's work.
Isamu Noguchi was born in Los Angeles, California, on November 17, 1904. Strongly influenced by surrealism and other abstract art, he is well known for his sculptures and furniture designs as depicted in this stamp issue. He traveled many times to Japan where he found inspiration for his work from Japanese gardens as well as from the materials of wood, stone, bamboo and water.
Noguchi's subject matters possess elements of two cultures, merging western and eastern ideas. His sculpture of an Akari lamp was selected to be one of the works portrayed on the U.S. postage stamp not only because it is one of his most recognized sculptures, but also because is serves as an example of western-inspired abstract art that embraces the Japanese inspired notions of peace, light and serenity. Constructed of mulberry paper, bamboo and wires, Akari lamps are based upon the lanterns of the fisherman of Gifu on the coast of Japan.