The game of tennis, similar to golf, has its origins in the United Kingdom. Though its playing field does not require the land area of golf, the game of tennis pits two players or two teams of two players against each other using hand-held rackets, hand-eye coordination, agility and stamina to knock a special ball across a centrally placed net to the other team's side. Currently, tennis is played by millions around the world. Professional tennis has four major championships held on three continents, the U.S. Open, Wimbledon (held in Britain), the French Open and the Australian Open.
Though specifically honored on a 1990 25-cent postage stamp for her status as a gold medal winning Olympic athlete, tennis player Hazel Wightman was most famous for her dominance of women's tennis between 1909 and 1929. During that period, Wightman won numerous U.S. Championships in the singles, doubles and mixed doubles categories. Her influential presence in the tennis world continued as a competitor until the mid-1950s and an ambassador for the sport until her death in 1974.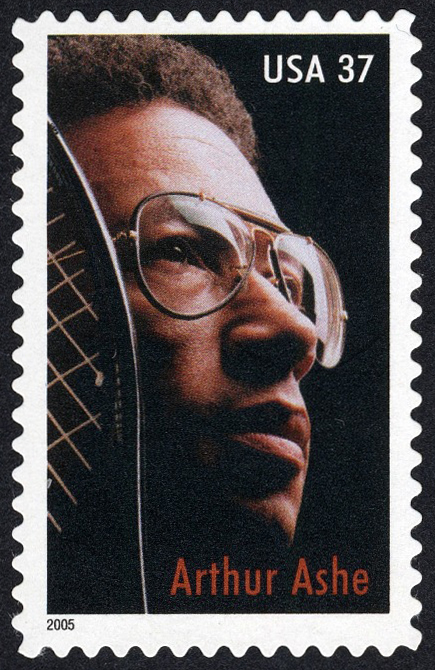 Arthur Ashe, one of the most influential professional American tennis players to have ever lived, became the first African-American to win a Grand Slam Tennis Tournament at the U.S. Open in 1968. Ashe spent considerable time working for civil rights and other philanthropic causes. He died in 1993 at the age of forty-nine from AIDS which he contracted from a blood transfusion. In 1997, the new main stadium of the U.S. Open Tennis Tournament was named after Arthur Ashe.