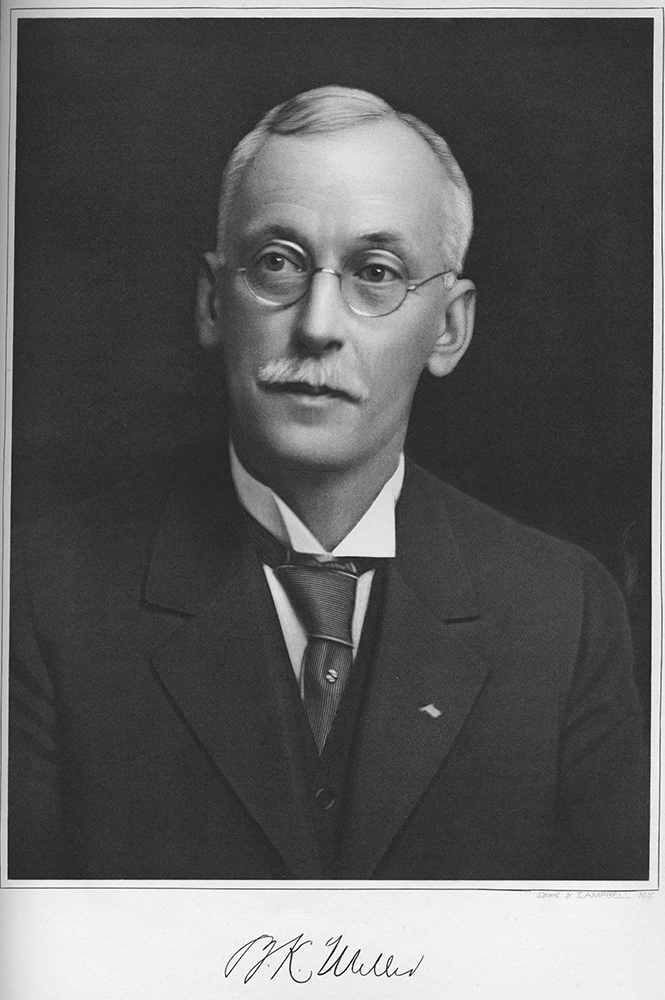 Born in 1857, Benjamin Kurtz Miller was the son of a Milwaukee lawyer and grandson of one of the first federal judges in Wisconsin. He joined his father's firm in 1877 and later became a partner, retiring in 1906 to pursue personal interests. The firm continues today through its successor, the major U.S. law firm Foley & Lardner.
Miller had a fascination with collecting. As a young lawyer, he assembled libraries of fine books. He traveled often to faraway places, visiting almost every country in the world. An avid big-game hunter, Miller also went on hunting trips to Africa, India, Alaska, and the American West, building a collection of trophy game heads.
Miller transferred his stamp collection to The New York Public Library in 1925. He became a Fellow of the Royal Philatelic Society the next year, placing him in the top rank of philatelists worldwide. Benjamin Miller died in Milwaukee in 1928.
About Miller's Collecting
Benjamin Miller built his collection surprisingly late in life. He didn't start stamp collecting seriously on a large scale until 1918, when he bought one of the famous inverted "Jenny" stamps at the age of 61. After that, he intensified his collecting, writing articles in stamp journals and purchasing from up to 30 dealers.
By the early 1920s, Miller was well on the way to his ultimate achievement: collecting one example of every U.S. postage stamp in the Scott catalogue of his day. But he collected many varieties, color shades, frauds and forgeries, fresh unused stamps, and varied cancellations. Miller also enjoyed "plating" stamps, seeking one copy for each position on a printing plate.