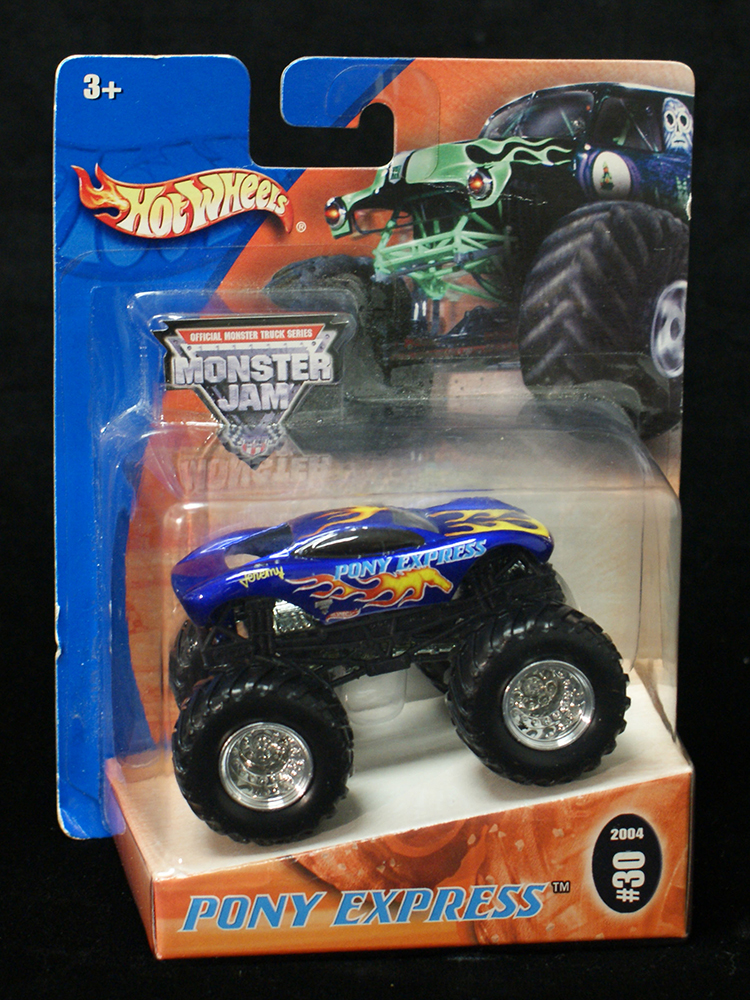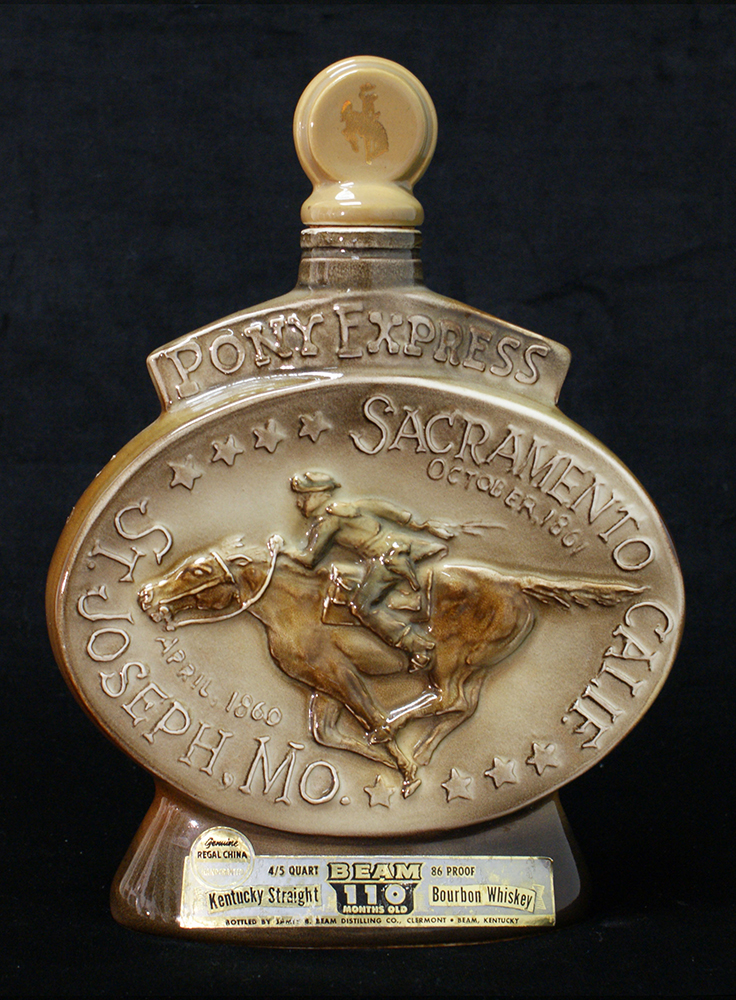 Mere books and movies could not contain the explosion of interest and dedication to the history, reality, and myths, of the Pony Express. Among the countless items that have used the service's name as a selling point are this decanter and toy truck.
The decanter includes a map of the Pony Express on one side, and the image of a rider on the other. It includes the service's dates of April 1860-October 1861. The decanter was produced by the James B. Beam Distilling Company of Clermont, KY in 1968.
The toy truck is a "Hot Wheels Monster Jam Pony Express" truck, part of Mattel's "Monster Truck" series. The association of the term "pony express" with speed is used by this product. The truck is surrounded by red flames, a visual interpretation of speed, thrills and excitement.
The Pony Express name has been found on hundreds of other products, including board games, jigsaw puzzles, fabric, dart boards, lunch boxes, shoes, and dozens of pizza delivery businesses.