Exhibition Dates: April 1, 2001 — January 25, 2002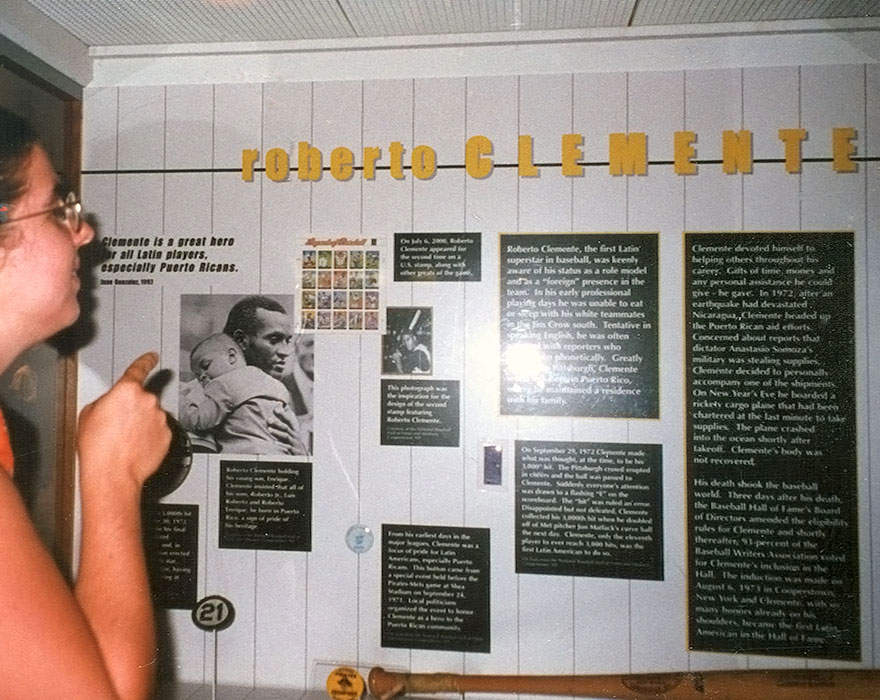 A visitor looking at part of the "Roberto Clemente Walker: The Great One" exhibition at the Smithsonian's National Postal Museum.
---
Acknowledgments
The Roberto Clemente exhibit and web site have been made possible through support from the Latino Initiatives Fund, administered by the Smithsonian Center for Latino Initiatives.
The National Postal Museum of the Smithsonian Institution receives both material and financial support from the United States Postal Service. The Smithsonian Institution gratefully acknowledges the Postal Service's continued support of its mission.
Curator
Nancy A. Pope
Exhibition Design
Jeffrey Harwell
Object Photography
Siobhan Creem
Artifacts for this exhibition were provided on loan from the National Baseball Hall of Fame and Museum, Cooperstown, NY; the National Museum of American History and the National Postal Museum.