Topps Baseball Cards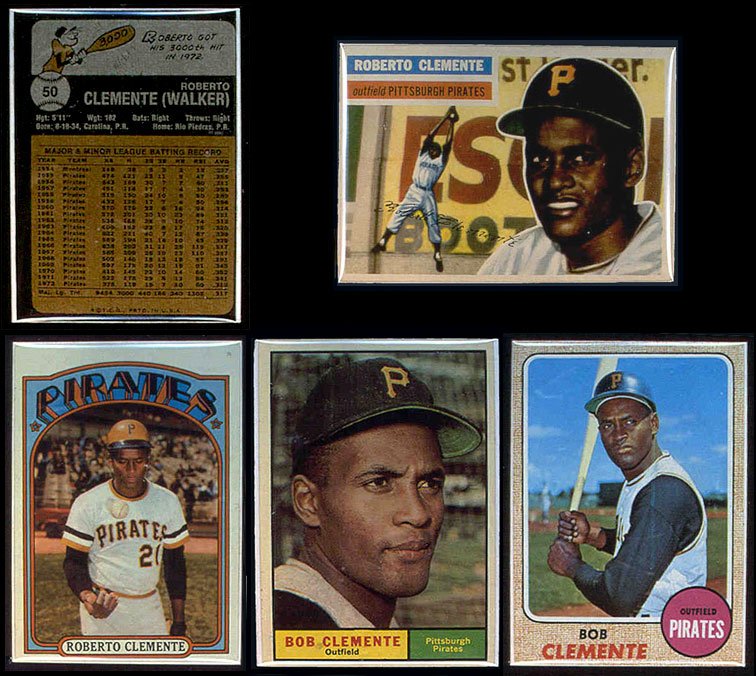 Topps began offering baseball trading cards with its gum in the 1950s. The Topps cards here are from 1956, (Clemente's second year with the Pirates); 1961; 1968; 1972; and a card issued posthumously in 1973. The 1973 card is the only one that acknowledges the correct Latino use of Clemente's mother's maiden name, Walker, as his second last name.
The Topps company recognized the star as Roberto in two of the earlier cards, but his 1968 card and several other cards identified him as "Bob." Fiercely proud of his heritage, Clemente objected to the Americanization of his name and insisted on being called Roberto.
On loan from the National Museum of American History, Smithsonian Institution
---
20-cent Clemente Stamp, 1984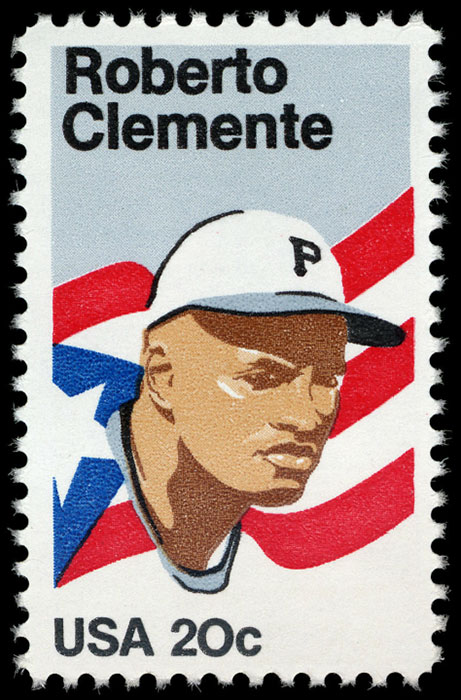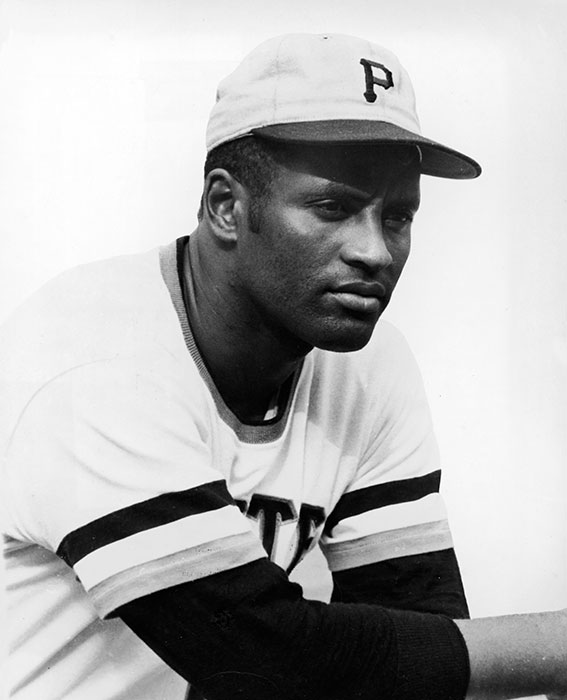 The first U.S. stamp to feature Roberto Clemente was issued on August 17, 1984. The stamp, designed by Juan Lopez-Bonilla, shows Clemente in a Pittsburgh Pirates baseball cap and features the Puerto Rican flag in the background.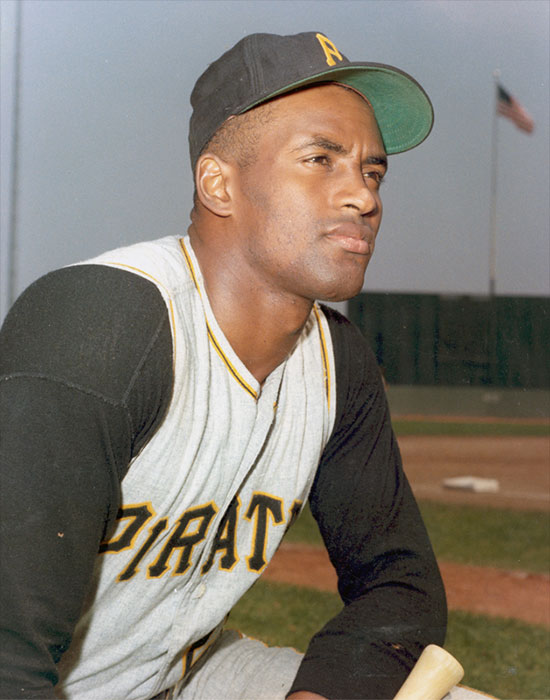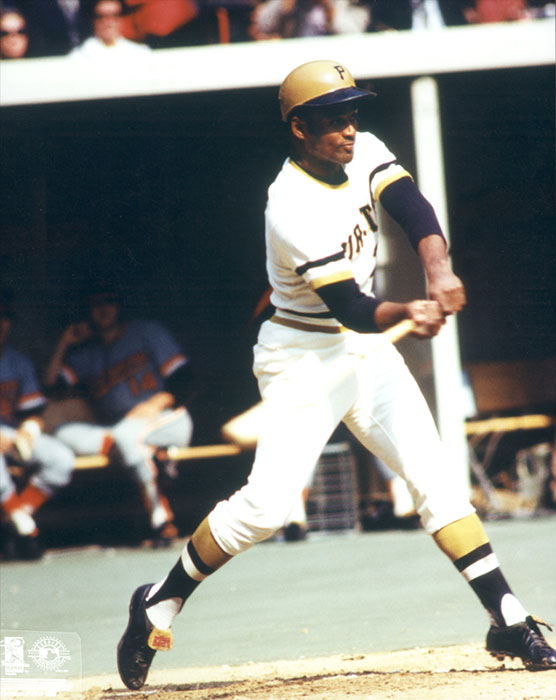 Broadcaster Vin Scully acknowledged Clemente's rocket-like arm strength when he noted that "Clemente could field the ball in New York and throw out a guy in Pennsylvania."
Photos courtesy of the National Baseball Hall of Fame and Museum, Cooperstown, NY