(Russian: Задо́нск and Коте́льнич)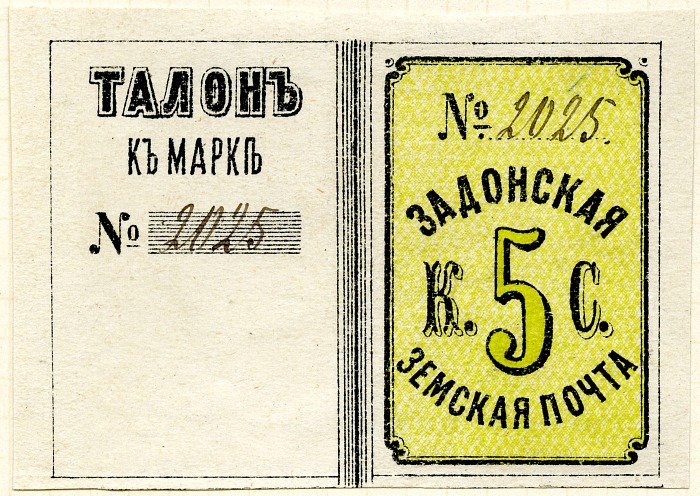 Eventually about one hundred and fifty Zemstvos were recognized as having issued postal stamps within the fifty-two year period of the Rural Post's operation, 1865 - 1917. The one major restriction specified that mail destined beyond the Zemstvo required Imperial Postage.
In the beginning, the infrastructure and resources available to many of the Zemstvos were meager. As a result many of the stamp designs were very basic and they were printed on whatever paper stock was available. Some Zemstvos perceived a need to control the initial issue of stamps; either as a means to ensure the payment for service or to ensure delivery of the item. Whatever the determined need, these Zemstvos assigned numbers to the stamp, as they were issued, and/or attached a counterfoil or "talon," thus comprising a form of early registered postal delivery.