Kwanzaa takes place over seven days from December 26 to January 1.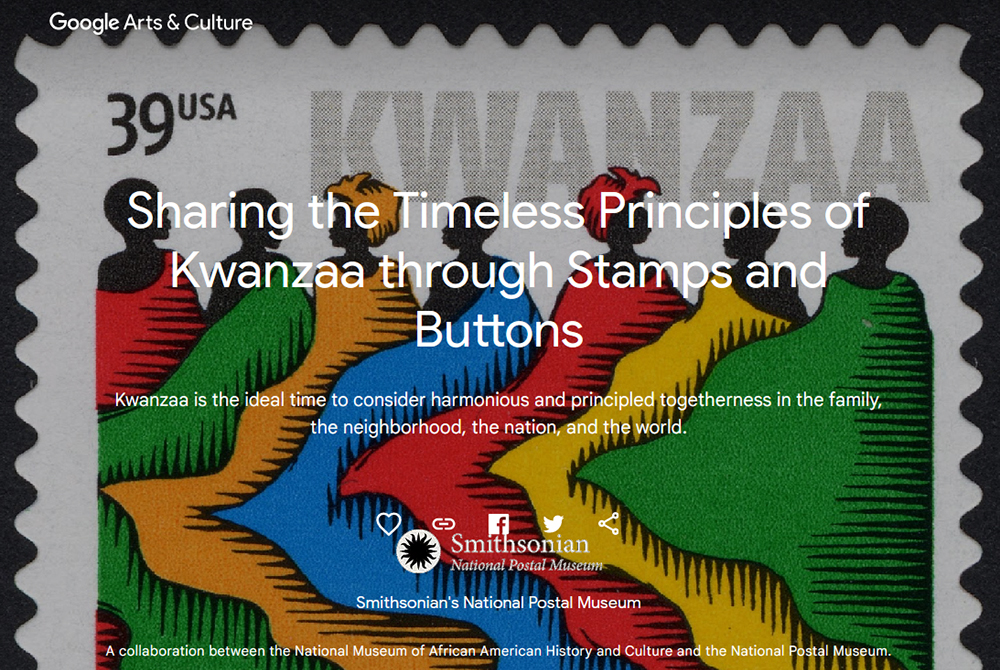 Kwanzaa is a non-religious, African-American holiday symbolizing the need for a harmonious and principled togetherness in the family, the neighborhood, the nation, and the world.
This virtual exhibit is a collaboration between the National Museum of African American History and Culture and the National Postal Museum.