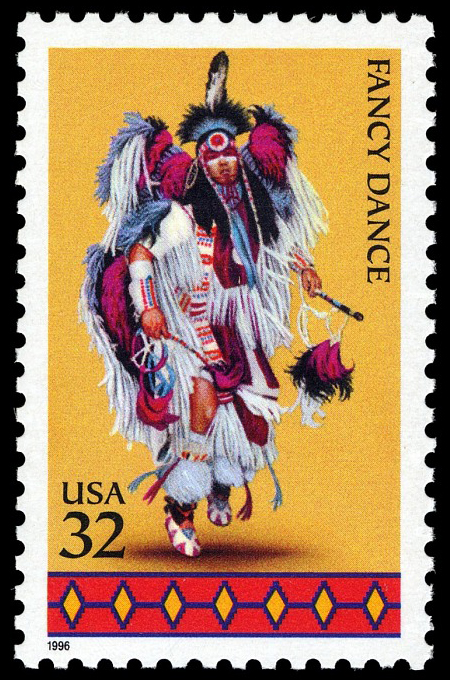 Ceremonial and social dance is a core traditional value among American Indian peoples.
"When we dance, we enter a totally Indian world, and we shake the earth and touch the sky as we continue our culture."
—George Horse Capture, Àani (Gros Ventre) culture-bearer, traditional dancer, museum professional.
This stamp series, designed by Keith Birdsong of Muskogee, Oklahoma, was issued during the Red Earth Festival, one of the largest celebrations of Native American culture. Issued in Oklahoma City, Oklahoma, June 7, 1996.