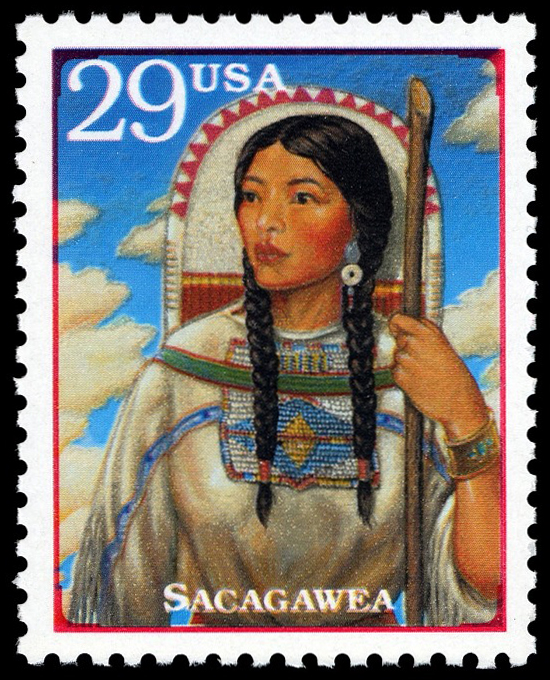 Sacagawea
Shoshone
Guide, Negotiator, and Peacemaker
Sacagawea, focused by her mission to reunite with her birth family at her ancestral Shoshone home, led the 1804 Lewis and Clark expedition one thousand miles over the major portion of its trek across the Rocky Mountains, down the Columbia River to the Pacific Ocean.
Hardy, resourceful and keenly aware of her indigenous geography, her presence served not only to calm the potential for war with the tribal nations along the way, but to secure the lives of her non-Native companions in negotiations for supplies and safety.
The Legends of the West stamps were the first in the Classic Collection series that featured broadly defined, Americana-based themes. The 20-stamp sheet portrays 16 individuals.