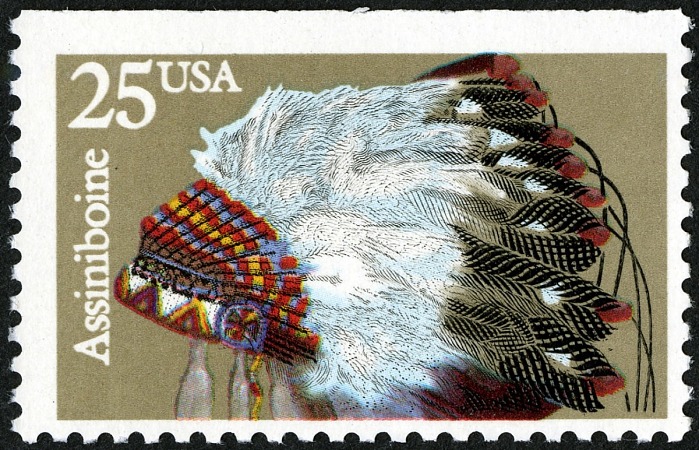 The principal component of Plains and Plateau headdresses is the eagle feather. As "the one which flies highest," the eagle is considered a main mediator for humans with the blue sky of the Great Mystery.
A man gained an eagle feather for a feat of valor or great generosity. A many-feathered headdress indicated an individual of superlative leadership.
The headdresses depicted on these stamps contain eagle and hawk feathers, beads, strips of animal fur, and horsehair. Under U.S. law today, the eagle feather is exclusively used by American Indian people, and only for cultural and religious purposes.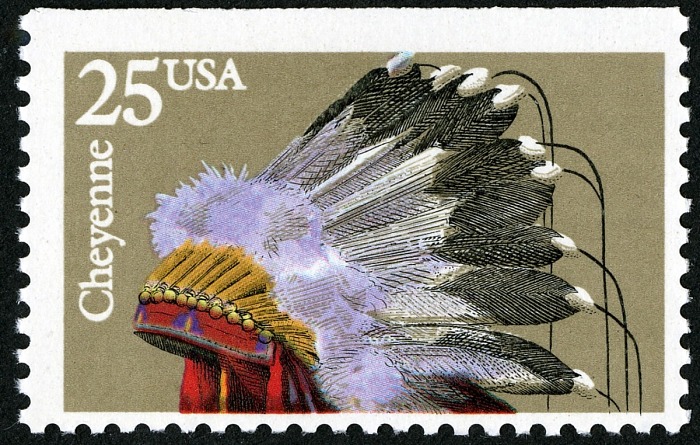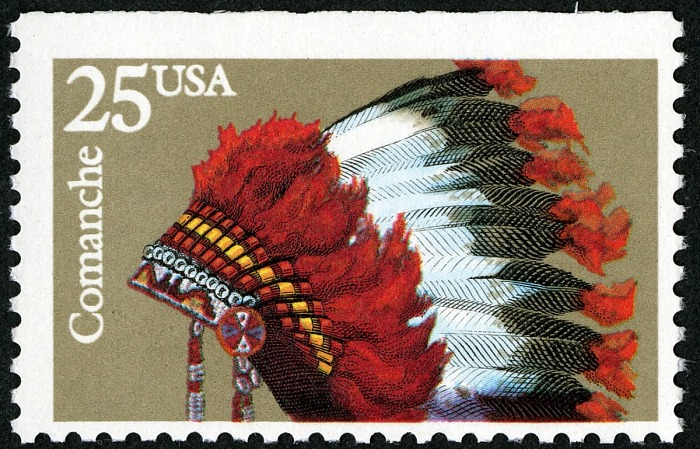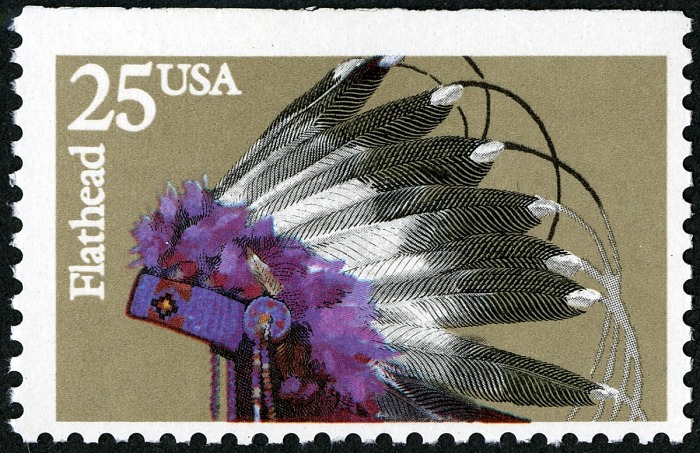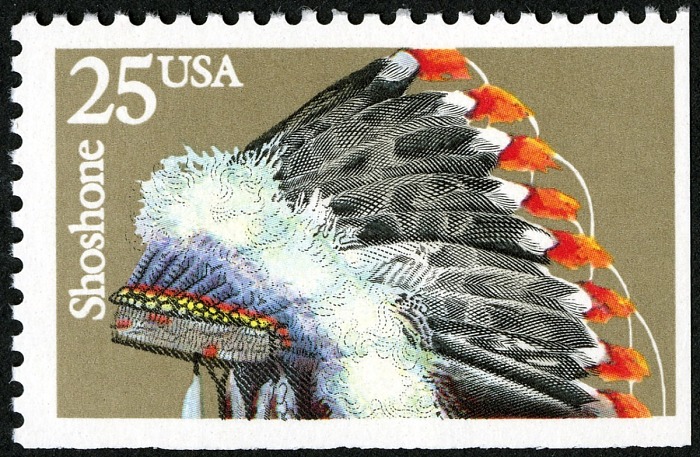 Five spectacular American Indian headdresses are featured in a booklet of commemorative stamps, the first in the American Folk Art series to be printed in booklets, and the first to feature more than four designs. The stamps were designed by Lunda Hoyle Gill of Riverside, California. They were issued in Cody, Wyoming, August 17, 1990.