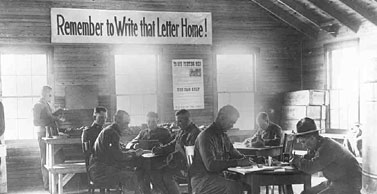 Mail remains a critical morale booster for military personnel. The specter of death magnifies the separation between family and friends and has led many to pour heart and soul into wartime correspondence.
"We have moved so often that letters couldn't find us. Write often, and I will run the risk of getting the letters." 
— Hermon Clarke, a Union soldier encamped at Bermuda Hundred in the South, to his father, June 23, 1864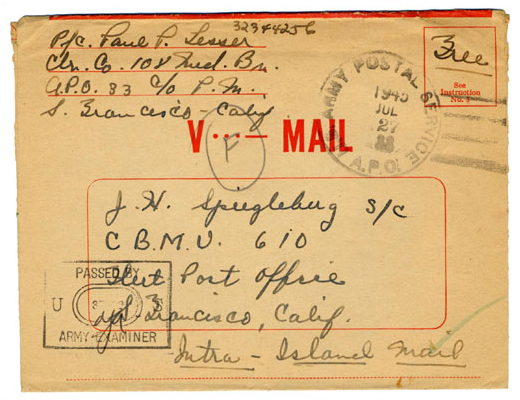 In 1942 the U.S. postal service began offering military personnel and civilians the choice of using V-mail letters. Microfilmed letters helped the military save precious cargo space.
"That's when I miss you the most darling. At night when everything is still & quiet. On the nights that I sit up alone I can feel you very close to me." 
— Lieutenant Emery to his sweetheart, Audrey Taylor, July 6, 1944
Military censors crossed out, and sometimes snipped out, sections of letters, including references to a soldier's location or plans.