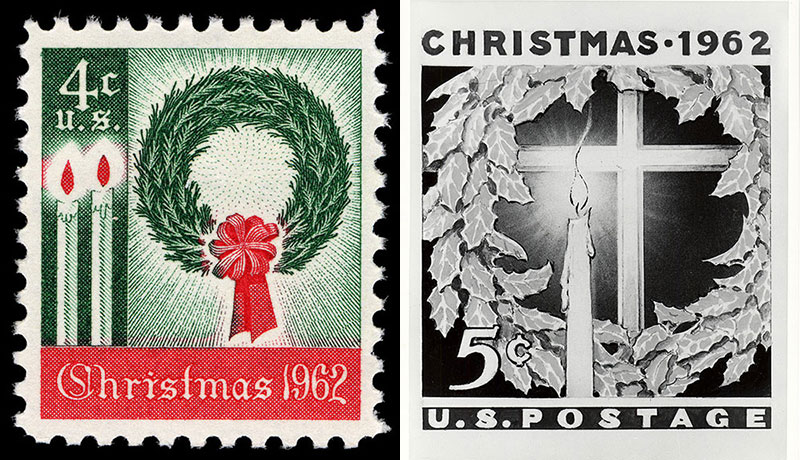 The large volume of mail has always kept the postal system busy during the winter holidays. In 1962, the first Christmas stamps were officially issued, and have since become a regular and much anticipated occurrence. Since 1970, two general themes of Christmas stamps have been issued yearly: one "traditional" and one "contemporary." The traditional stamps tend to be based on religious artwork, while the contemporary stamps usually have a secular subject. Many of the artworks that have inspired the traditional stamps are in the National Gallery of Art in Washington, D.C. To showcase this tradition, the National Gallery of Art and the National Postal Museum have partnered to create this online exhibit, which explores the art behind U.S. Christmas stamps.
This virtual exhibit is available online only; it is not on display in the museum.
The Scott Numbers are the copyrighted property of Amos Media Company, and are used here under a licensing agreement with Amos. The marks Scott and Scott's are Registered in the U.S. Patent and Trademark Office, and are trademarks of Amos Media Company. No use may be made of these marks or of material in this publication, which is reprinted from a copyrighted publication of Amos Media Company., without the express written permission of Amos Media Company, Sidney, Ohio 45365.