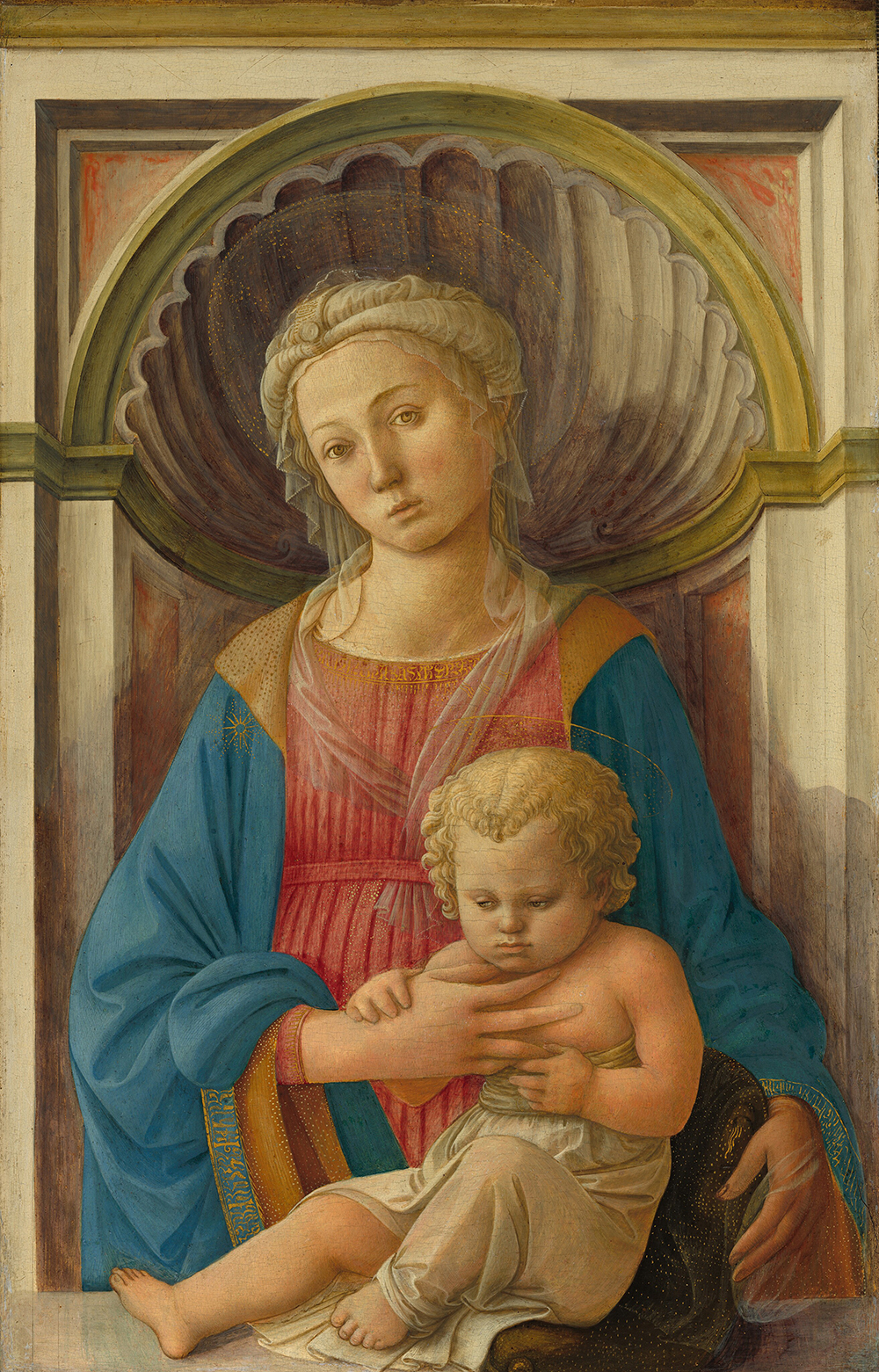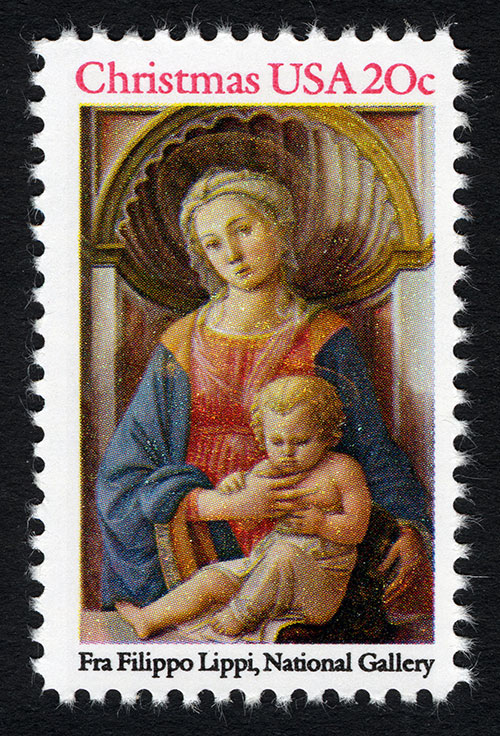 Fra Filippo Lippi was an orphan who took vows at the church of the Carmine in Florence, Italy and later left the monastic life to marry a nun. He became a religious painter, in part supported by the influential Medici family with several commissions (Boskovits 2003).
Circa 1440, he painted the icon used for this stamp, most likely for a private client's personal, devotional use (Boskovits 2003). Mary's hand is at her son's throat in a "gesture that actually refers to the sacrificial aspect of the Lamb of God." (Boskovits 2003).
As can be seen from the x-ray image of the painting, Fra Filippo altered the composition as he was painting it, making the figure of Mary smaller and lower in the painting, and the child seated rather than standing (Boskovits 2003).
The stamp, printed in photogravure, was designed by Bradbury Thompson and modeled by Ronald C. Sharpe. It almost exactly reproduces the simple, original composition.