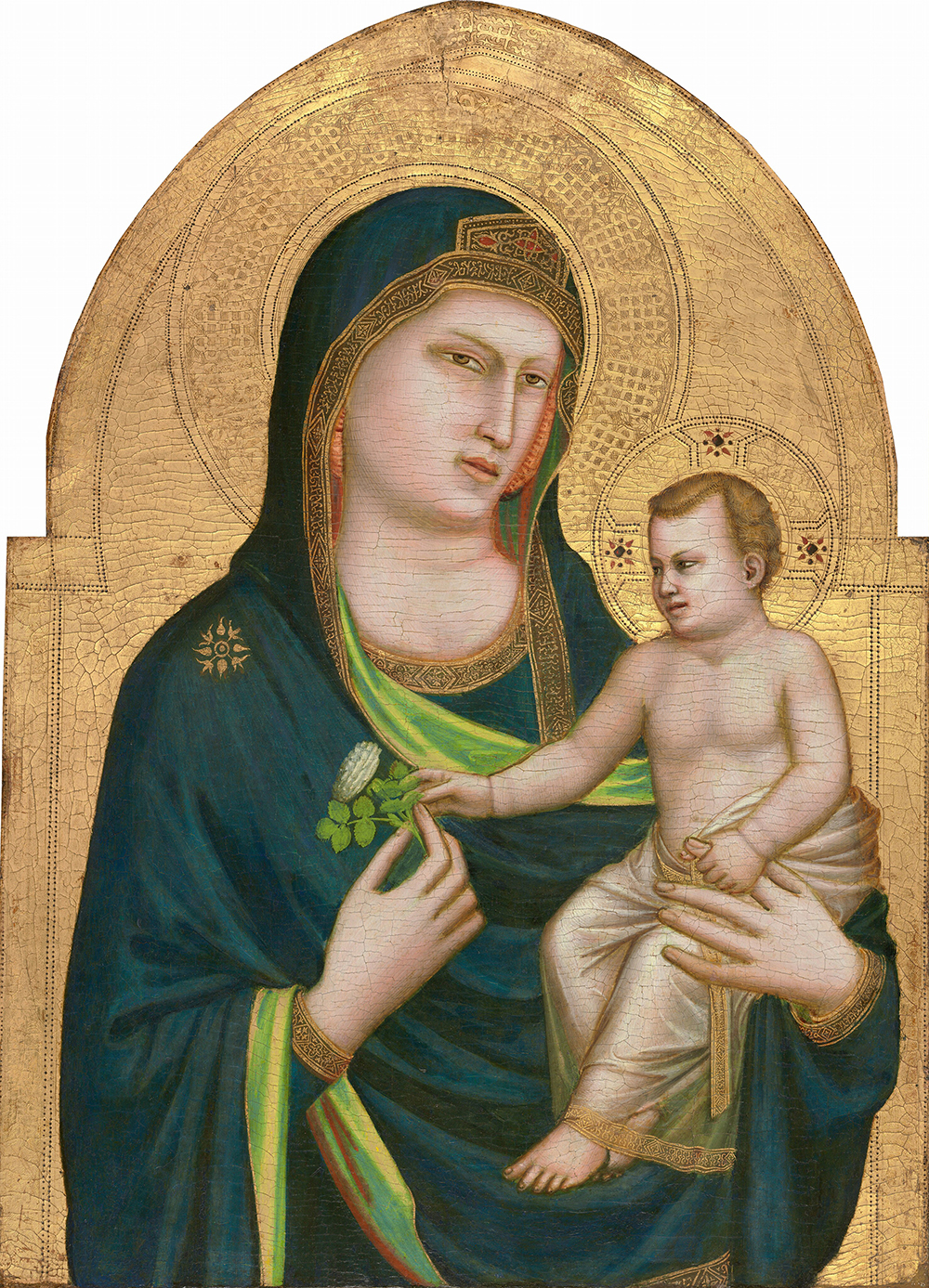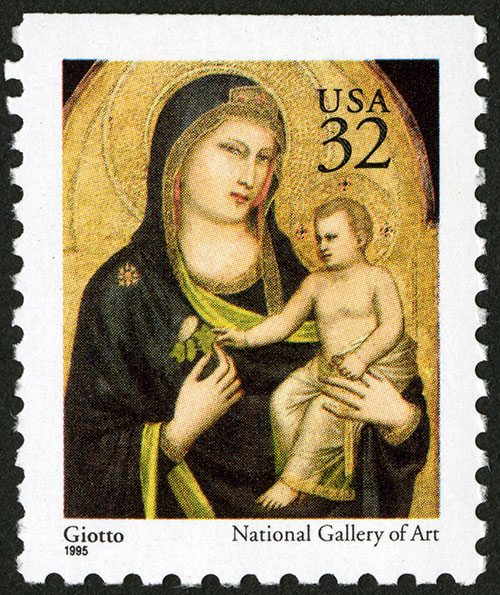 Richard D. Sheaff designed the 1995 traditional Christmas issue, reproducing a panel by the revolutionary artist Giotto. The painting was a central panel of a polyptych. Four of the original panels are now in various locations and the fifth one is missing (Shapley 1979). The existing panels depict St. Stephen, St. John the Evangelist, St. Lawrence, and the lost panel likely represented St. Francis (Shapley 1979).
Giotto was a Florentine painter probably trained by Cimabue, but he revived the Gothic style based on his impressions of the classical antique. He is often cited as a visionary who presaged the Italian Renaissance in art, a revival of classical antiquity (Shapley 1979). His figures are more three-dimensional and realistic than other Gothic painters, who relied more on line and less on shading to define forms. The baby Jesus reaches out for the rose Mary holds, which, in addition to being a realistic gesture, may symbolize his crucifixion, the rosary, or Mary as the new Eve (Shapley 1979).
An infrared image was taken by the National Gallery in 2004 to examine the panel. It reveals the layers of paint below the surface, showing that Giotto planned the composition carefully and made no striking changes.
The contemporary stamps for 1995 were peel-and-stick, or pressure-sensitive stamps, while the traditional issue still needed to be moistened. These were not the first pressure-sensitive US stamps. The 1974 Christmas stamp featuring the dove weather vane from George Washington's home in Mount Vernon, Virginia became the first peel-and-stick US stamp, followed by the 1994 contemporary Christmas stamps.