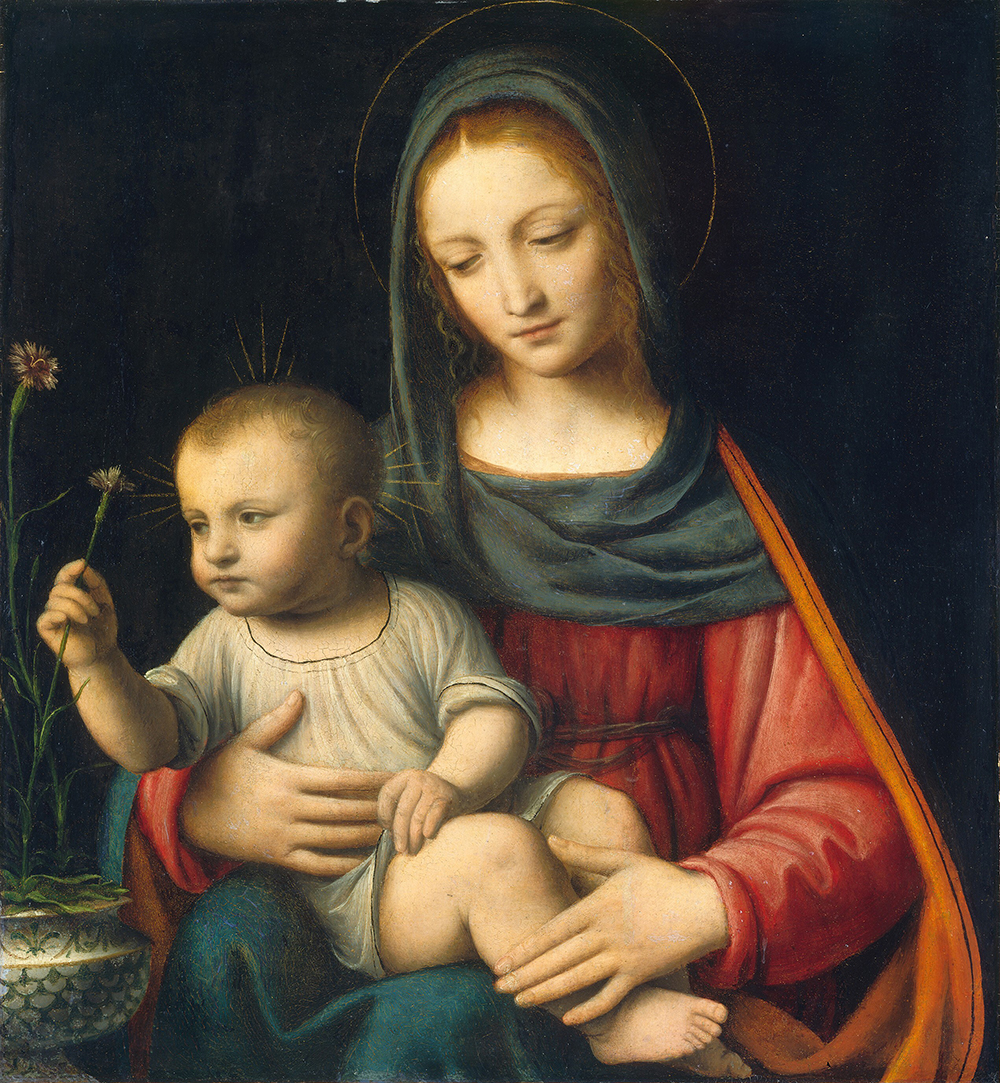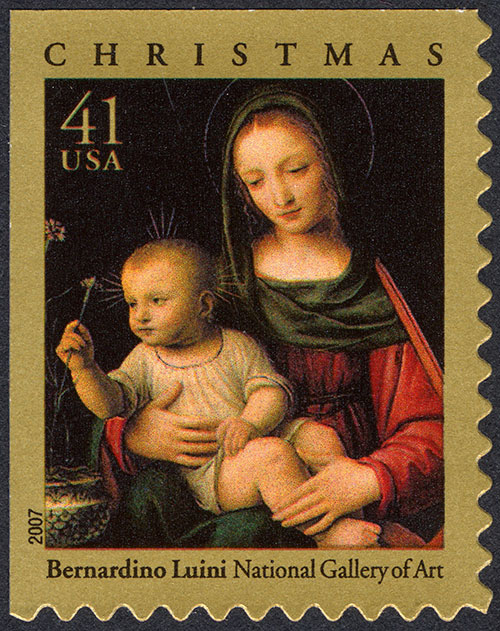 Bernardo Luini was a prominent northern Italian artist, whose art was influenced by Leonardo da Vinci. This influence can be seen to the right in the chiaroscuro (shading) and the depiction of Jesus reaching for a carnation: a symbol of his future death (Shapley 1979). British writer and critic John Ruskin had claimed that Luini's art was more beautiful than da Vinci's, though of course da Vinci is more highly esteemed today.
The painting was slightly cropped for the stamp, and though the cropping does not exclude any narrative details, it does alter the composition's effect. In Luini's painting, the whole composition takes on the general shape of a triangle, with Mary's head at the apex, her elbow and a pot points of the base.
The stamp appears to be more crowded and the triangular composition is less evident, with the line of Mary's cloak disrupted and her thin halo trimmed. The stems of the flowers, carefully included in the painting, are also cut off and the child's feet extend just below the edge of the stamp's frame. The rich colors, dignified expressions of the mother and child, and gold frame give the stamp a more formal, regal effect than the original painting.
Issued in New York along with several contemporary Christmas stamps, this traditional issue was designed by Richard Sheaff (Postal Bulletin 2007).