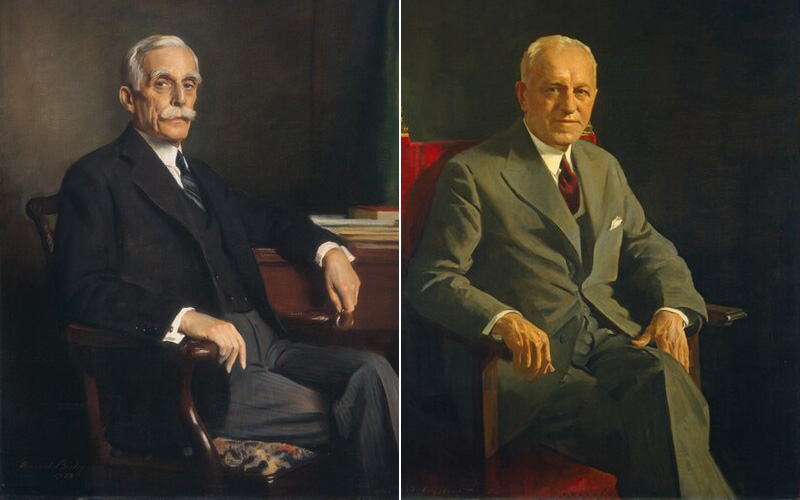 Many traditional Christmas stamps were derived from works in the Andrew W. Mellon and Samuel H. Kress collections at the National Gallery of Art in Washington, DC.
Andrew W. Mellon, once the Secretary of the Treasury, donated both his collections and his funds to build a national gallery. Shortly after construction began in 1937, Mellon died. However, the project continued under the direction of his son Paul Mellon (National Gallery, 1949). At the outset, Andrew W. Mellon had not planned on sculpture being part of the collection because he preferred "homogeneity" in a museum, but sculpture was indeed included, as well as paintings from several countries and time periods (National Gallery, 1949).
In 1939, Samuel H. Kress followed Mellon's example, originally donating only Italian art, but later some French and Flemish works as well (National Gallery, 1959). The tastes of these two collectors continue to influence the artwork seen by the American public, whether it be on stamps or displayed on the walls of the National Gallery, representing artworks ranging from a painting by Giotto, circa 1320-1330, to a 1593 painting by Lodovico Carracci, which moves away from Mannerism and towards the Baroque.
The 2016 traditional Christmas stamp was based on this Madonna and Child painting in the Widener Collection.