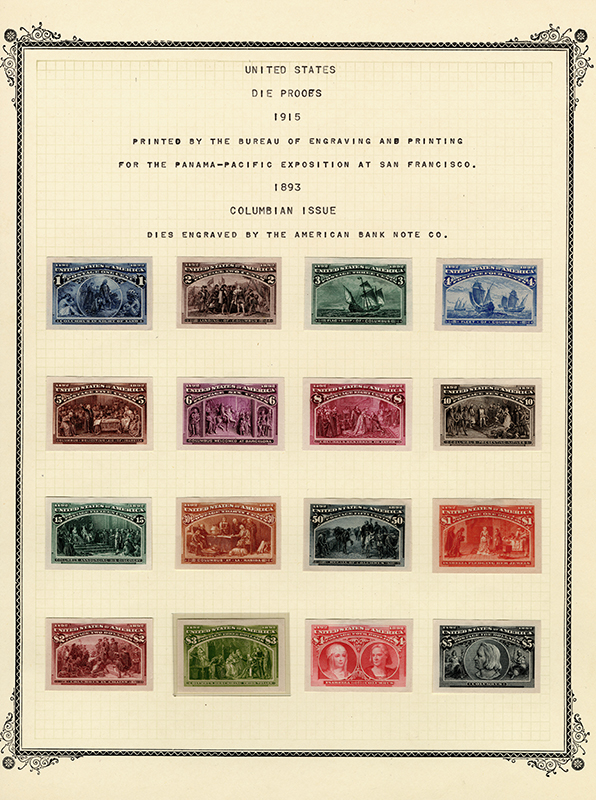 San Francisco, California, hosted a grand fair in 1915, the Panama-Pacific International Exposition. Planned to celebrate the 1914 opening of the Panama Canal, the exposition gave the city a desperately needed economic boost as it struggled to recover from the 1906 earthquake.
In conjunction with the exposition, the Bureau of Engraving and Printing reproduced die proofs of United States stamps, including the 1893 Columbians. American Bank Note Company had engraved the Columbian issue dies before turning them over to the BEP in 1894.
With their brilliant colors and crisp design, the Panama-Pacific Columbian die proofs were printed on soft white wove paper with a yellowish tinge, and their margins range between 2 and 2 3/4 mm.
The Post Office Department deposited a complete set of Panama-Pacific die proofs with the U.S. National Museum, Smithsonian Museum, in May 1915. This set of die proofs is the only complete set still in existence.