This virtual exhibition revisits the story of Christopher Columbus's journeys to the New World as told through the nation's first commemorative stamps, the 1893 Columbians. It includes images of the American Bank Note Company's die proofs, both original and the 1915 Panama-Pacific reprints, inspired by famous nineteenth century famous artworks. In addition, it includes full sheets of stamps, unique imperforate pairs, unusual examples of mail, and outstanding Columbian rarities from the National Stamp Collection of the Smithsonian National Postal Museum.
This display also features rarities from a special exhibition in the museum, Columbus' Voyage of Discovery: The Columbian Series of 1893, March 8, 2001—March 15, 2002, (courtesy of Dr. Edward and Joanne Dauer).
Special thanks are extended to Dr. Edward and Joanne Dauer, Harry Hagendorf, James Lee, Scott Trepel, and John M. Hotchner.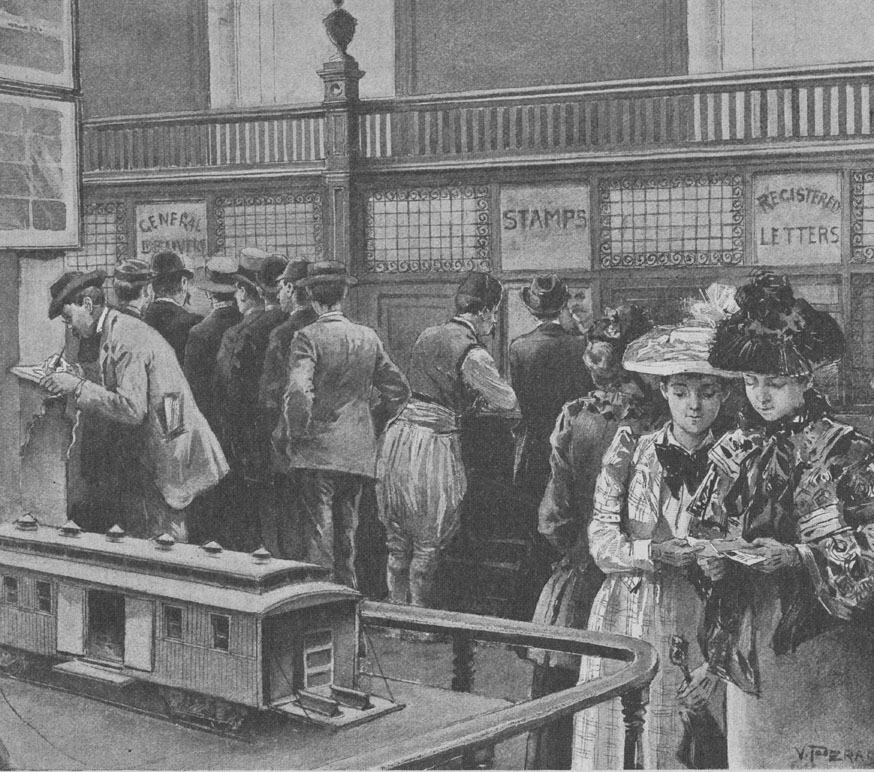 To fill the exposition's postal needs, the Post Office Department operated a fully functioning branch, located in the Government Building, where the first sheets of Columbians were displayed. Besides its regular postal operations, which patrons could observe through a glass wall, the branch featured exhibits that dramatized advances in U.S. mail service juxtaposed with those of various other postal services from around the world. The legendary post office dog Owney made an appearance at the branch and received a tag bearing an image of Christopher Columbus. The exhibits featured unique historical items such as Benjamin Franklin's ledger from 1775-1776 and the record book of the Dead Letter office, 1778-1789. Visitors found the Dead Letter Office display particularly fascinating for its assortment of curiously addressed envelopes and undelivered mail matter including a pickled ear, a jar of centipedes, a letter written on a shirt cuff, and a box of snakes.