After the people's revolution against the Batista government, Fidel Castro officially took office as President of Cuba on 16 February 1959. Political realities created a crisis for the national airline, as supplies of spare parts were abruptly stopped, while air agreements and operating rights to some countries were canceled.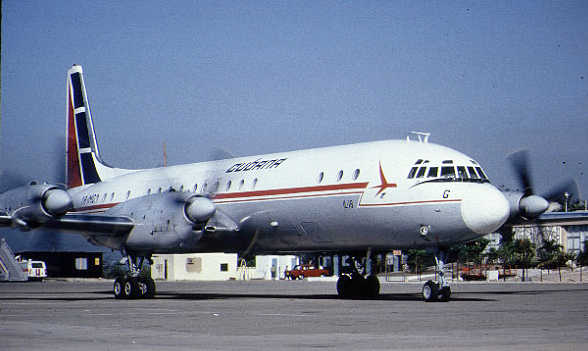 After the Revolution, Cubana was taken over by the Cuban Government, but political factors necessitated an arrangement with the Czech airline, C.S.A., for maintenance and operation in February 1961. The Soviet Ilyushin IL-18 (a Britannia look-alike) entered service on 23 December 1962 but did not have trans-Atlantic range.
In particular, Cuba's new friend and ally, the Soviet Union, was a long way away. But methods were found to overcome the difficulties, and Cubana continued to serve the nation, albeit in different directions and with different equipment.
In February 1961 an agreement was reached with the Czechoslovak airline, C.S.A., to operate the Britannias on a service from Havana to Prague while the Constellation service was maintained to New York. Service was resumed to Madrid.
Soviet piston-engined Ilyushin Il-14s were put into service on domestic routes in October 1961, and on 23 December 1962 Ilyushin Il-18 four-engined turboprops started service on the Mexico City route and also between the main cities of Cuba.