The Birth of Air Transport in Cuba

The Farman Goliath was used in the early 1920s as one of Europe's first cabin aircraft.
It could carry 14 passengers but could fly at only about 90mph.
On 17 May 1913, Domingo Rosillo piloted an airplane from Key West, Florida to Cuba securing the $10,000 award for being the first to accomplish the feat. This 90-mile crossing came just ten years after the Wright brothers' historic flight and four years after Blériot's famous English-Channel crossing of twenty-one miles. Cubans rallied behind the achievement. As the stamps in figure 1 depict, however, Agustín Parlá, a Cuban-born pilot who crossed the Straits two days after Rosillo with just a simple compass (Rosillo preferred a naval escort) acquired the more lasting recognition.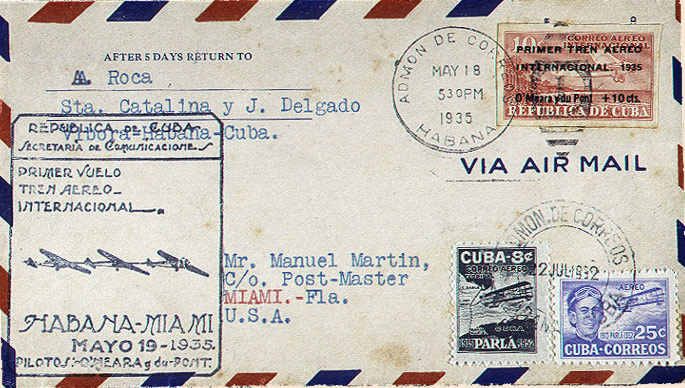 Fig. 1: Various aircraft are depicted on this commemorative envelope: (top) the Ford Tri-Motor; (bottom right) an early Farman (and portraying the pioneer Cuban pilot, Agustín Parlá); and (bottom left) the flight of an "aerial train"—an airplane towing two gliders.
In October 1919, the Compañía Aérea Cubana (C.A.C) was founded by Hannibal J. de Mesa. He purchased six Farman aircraft, which a French team brought to Cuba by ship. C.A.C. began a flying school with Farman F-40s; it did some sightseeing around Havana; carried out surveying and aerial photography; and started a small airline. The General Manager was Agustin Parlá.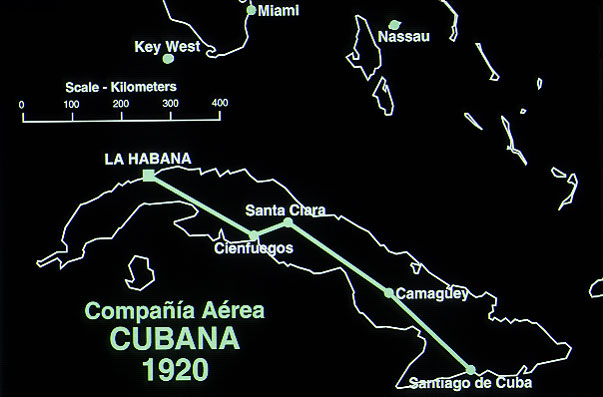 Fig. 2: This was the first route flown by Cuba's first airline. It started on 30 October 1920 but it lasted for only three months, because of an economic depression.
The first Cuban airline service started in October 1920 and although this enterprise survived for only a few months, it opened the first regular airline schedule in the whole of Latin America. Two weeks earlier, a United States company had opened an air link between Havana and the United States. These were bold experiments in the embryo stage of an industry that had yet to identify its role in society.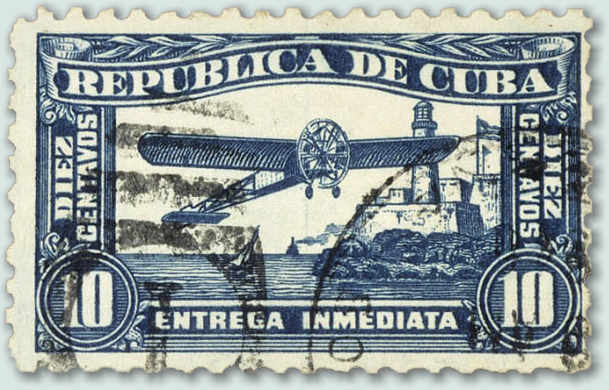 Fig. 2a: The airplane depicted on this stamp is a Bleriot XI, in which Jaime González flew the first air mail in Cuba.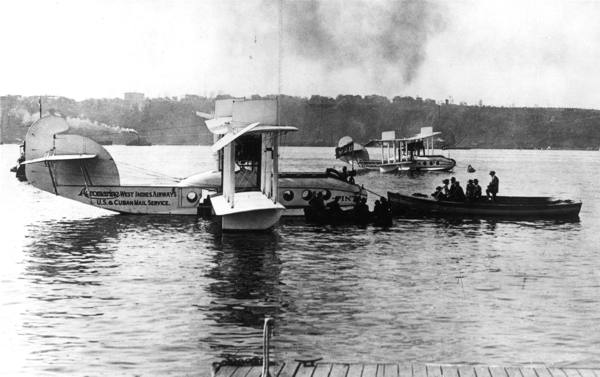 Fig. 3: The Aeromarine Model 75 (Curtiss F5L) could carry 10 passengers, flew at a comfortable 75 mph, and, in 1920 started a service from Key West to Havana which lasted until 1923.
Meanwhile, in 1920, the Cuban aviator, Jaime González, was to make the first air mail flight in Cuba (figure 2a), and on 15 October 1920, in the United States, Florida West Indies Airways (F.W.I.A.) received the first Foreign Air Mail contract from the U.S. Post Office (figure 3, figure 4, figure 5). One month later, Aeromarine, which had purchased F.W.I.A., began regular service from Key West to Havana using Curtiss Type F5L flying boats.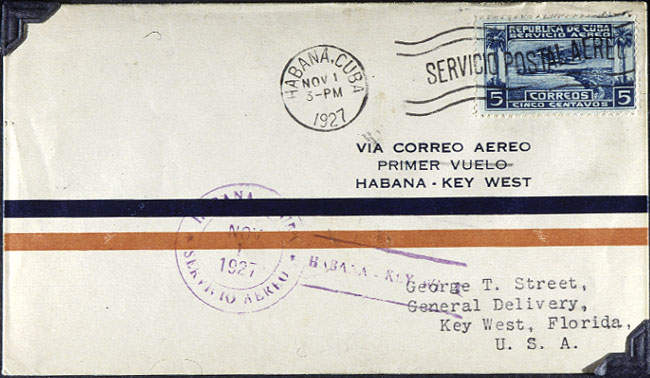 Fig. 4: Pan American opened regular services from Key West to Havana on 28 October 1927, using Fokker FVIIa landplanes. This envelope was used a few days later, and the stamp commemorates the earlier Aeromarine service of 1920-23.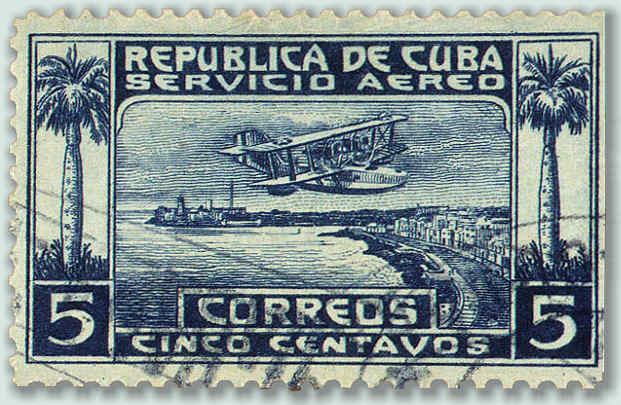 Fig. 5: This stamp is illustrated by an excellent depiction of Aeromarine's Curtiss Model 75, which opened the first regular air services between Havana and Florida.
On 30 October 1920, C.A.C. had started Cuban domestic services, with Farman F-60 Goliaths on a new route from Havana to Santiago de Cuba, via Cienfuegos/Santa Clara and Camagüey. But on January 1921, this service ended, because of economic depression in Cuba, caused by big sugar beet harvests in Europe. By 1 Nov. 1921, Aeromarine was operating two daily Curtiss F5L services from Key West to Havana. But after about two years, Aeromarine also ceased operations, because of financial losses.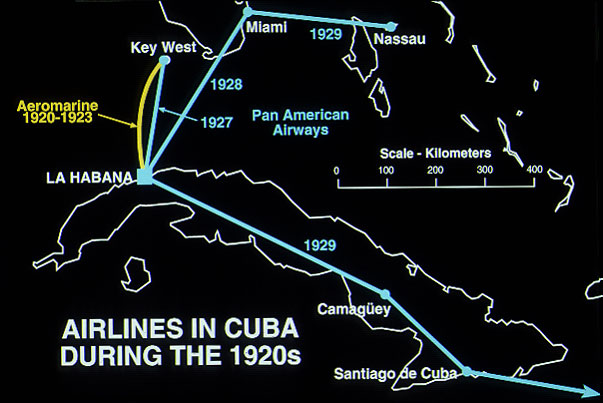 Fig. 6: By the late 1920s, Cuba was firmly on the airline map. Pan American Airways had purchased the Dominican West Indian Aerial Express (W.I.A.X.) and was operating services from Florida, through Cuba, to the West Indian islands.