The World's First Postage Stamps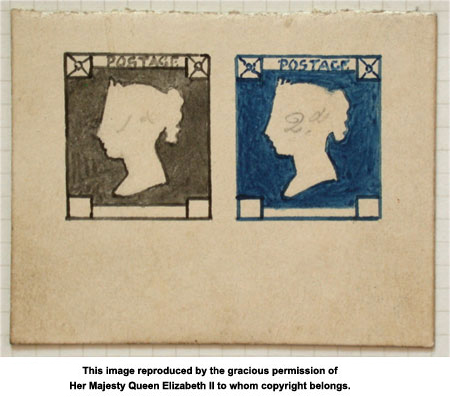 Watercolor sketch created in February 1840 to show how the first stamps would look in their chosen colors. Hill presented it to Francis Baring, Chancellor of the Exchequer, who headed the Treasury.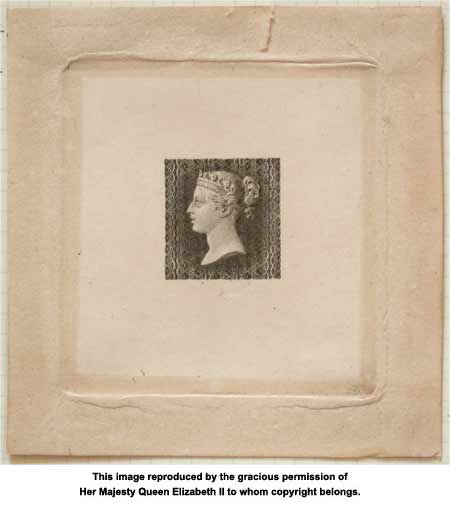 Penny Black die proofs, January 1840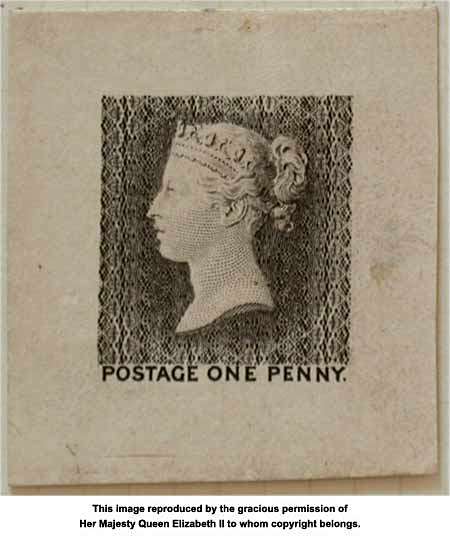 Penny Black die proof, January 1840, value added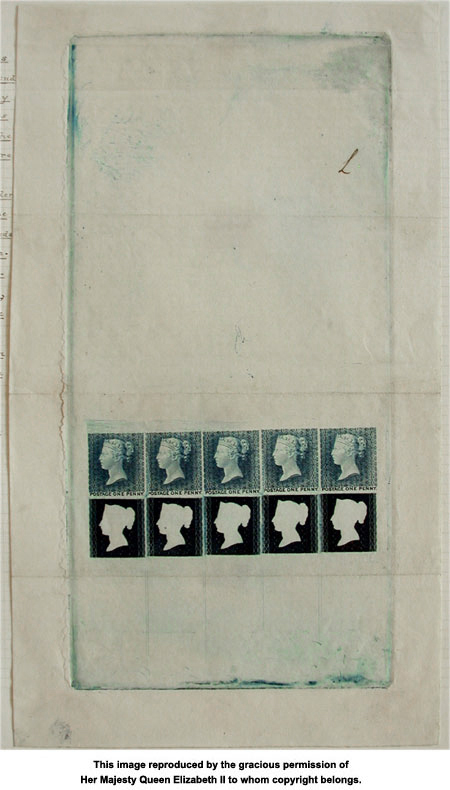 A January 1840 proof from a special plate, comparing the background of the first Penny Black die (top row), which was rejected, with its proposed replacement (bottom).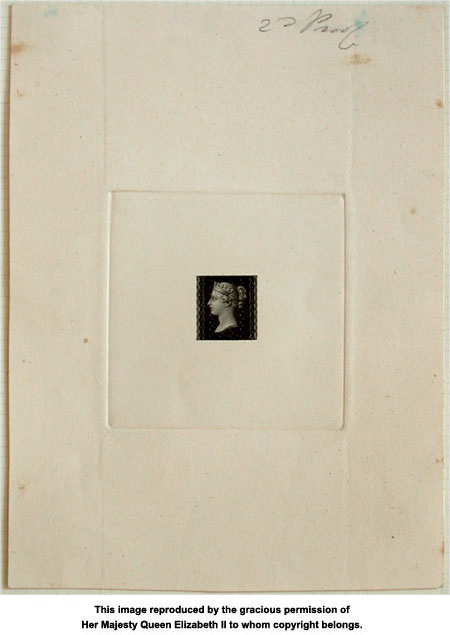 Penny Black die proof, March 1840, final die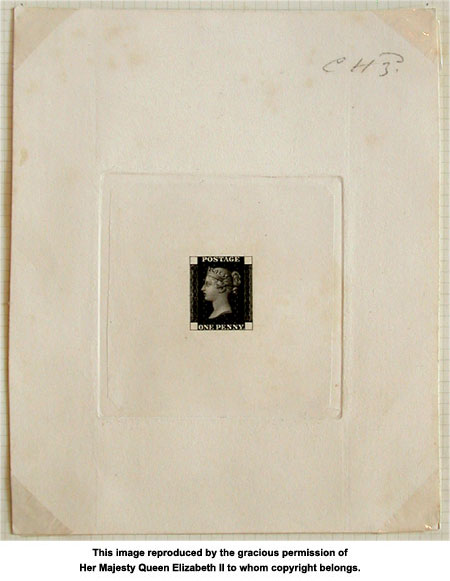 Penny Black die proof, March 1840