Treasury Competition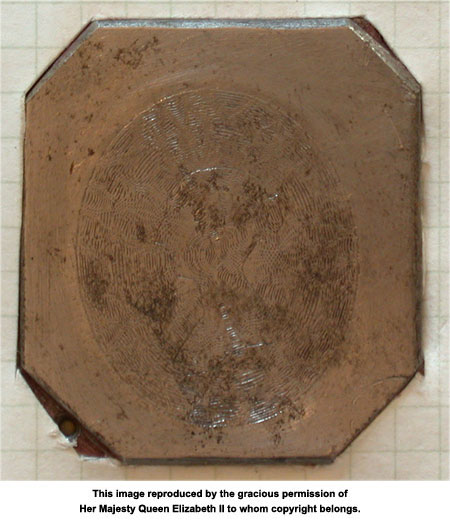 James Bogardus steel die, 1839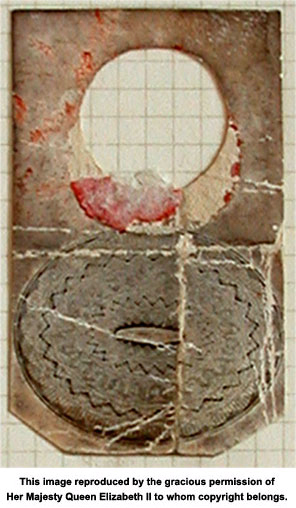 Francis Coffin label essay, August 1839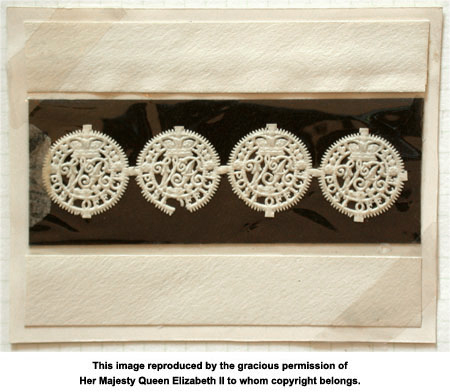 An unusual, very fragile lacy design attributed to one of the Treasury Competition's winners, Benjamin Cheverton.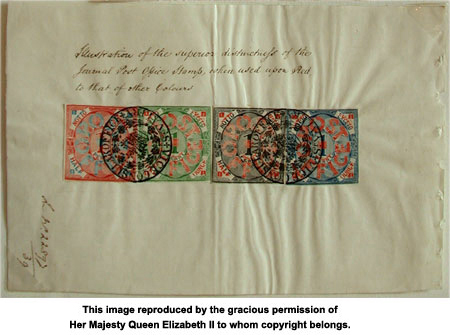 Henry Cole essay, executed by Charles Whiting, September 1839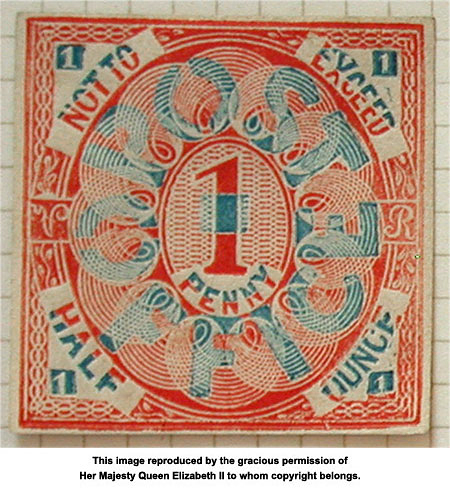 Charles Whiting essay, red and blue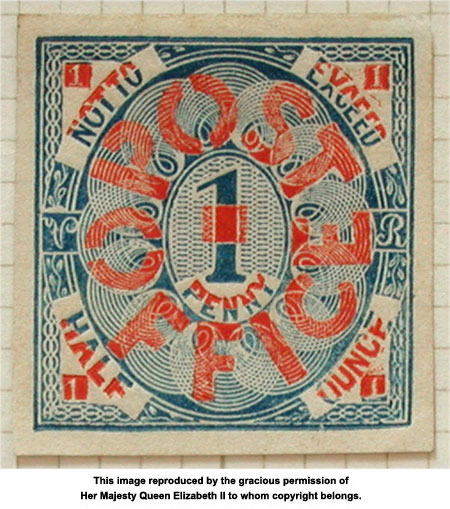 Charles Whiting essay, blue and red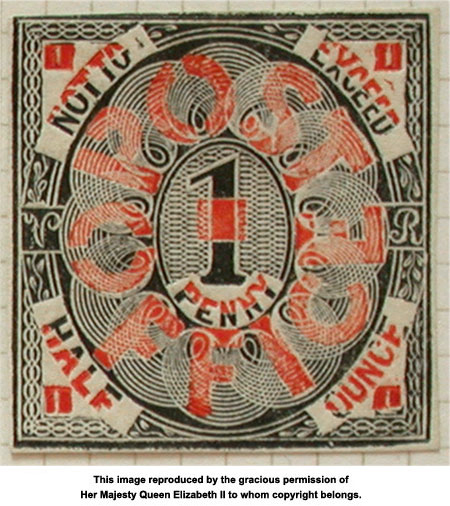 Charles Whiting essay, black and red on paper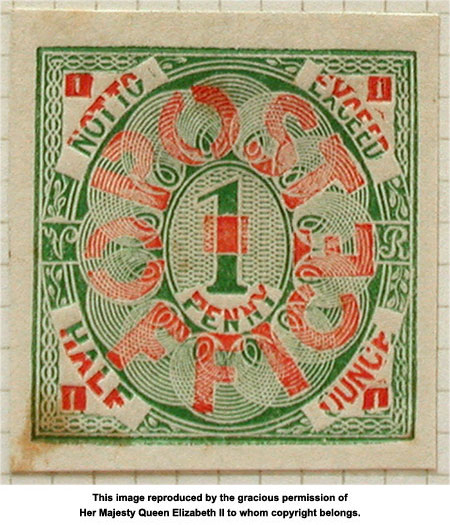 One of several designs by Charles Whiting, another Treasury Competition winner. It was printed with the nearly forgery-proof Congreve process, for which he controlled the patents.