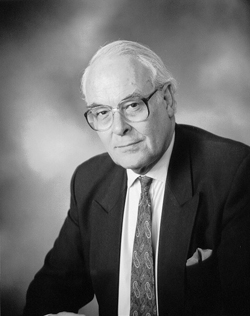 Michael Sefi has been the Keeper of the Royal Philatelic Collection at Buckingham Palace in London since January 2003. He was previously the Deputy Keeper of the Collection, beginning in 1996.
He has been a member of the Council of the Royal Philatelic Society, London, since 1990. He is currently the Chairman of the Society's Publications Committee and the Chairman of RPSL Ltd., the company responsible for the activities of the Society's Expert Committee.
His specialist collecting and study interests are in the early stamps of the reign of King George V, in particular of Great Britain. In addition to other earlier awards, he won a gold medal at international exhibition level in 2001 in Copenhagen for his exhibit of material of the period. From 1998 to 2000, he served as President of the Great Britain Philatelic Society, the premier society in the United Kingdom devoted to the study of the philately of Great Britain.
Michael Sefi previously worked as a chartered accountant and was at one time a partner in what is now Deloitte & Touche. He is married and has three children and two grandchildren.