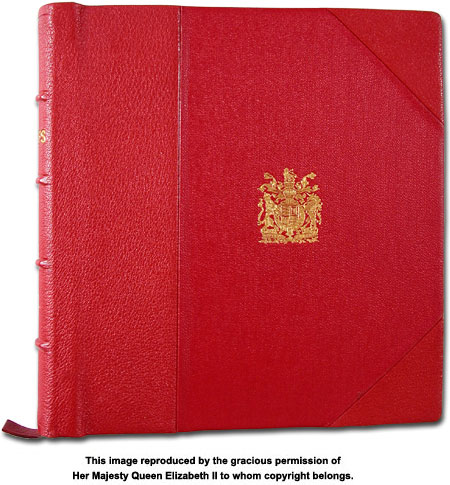 Red album from King George V's collection. Similar albums are blue for King George VI and green for Queen Elizabeth II.
The Royal Philatelic Collection was begun in the late 1800s by the Duke of York, who became King George V in 1910. The future King was helped at first by his uncle, Prince Alfred, Duke of Edinburgh, and soon became a serious philatelist himself. He once wrote to his philatelic adviser, J. A. Tilleard, "I wish to have the best collection & not one of the best collections in England." King George VI later added significantly to the Collection, as has The Queen.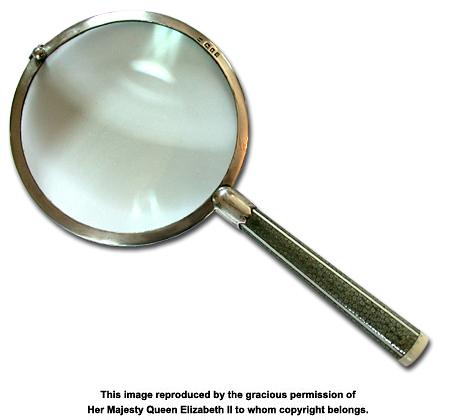 Magnifying glass used by King George V. When in London, he spent up to three afternoons a week on the Collection.
In this exhibition, an extensive selection of rare Collection materials tells the story of the postal reform that led to the world's first postage stamps, the 1840 Penny Black and Twopenny Blue. In making postal service affordable for all, these truly became the "stamps that changed the world." Other highlights from the Collection included in the exhibition are such philatelic gems as the legendary Post Office Mauritius and the Great Britain Two Pence Tyrian Plum. Designs for the stamps that celebrated The Queen's own Coronation round out the exhibition.