National Historic Sites interpret a single theme or event in a relatively compact area. Many, but not all, are devoted to a person, marking their birthplace or adult home. The National Park Service manages most National Historic Sites, which may be designated as such either by Congress or by the secretary of the interior.
---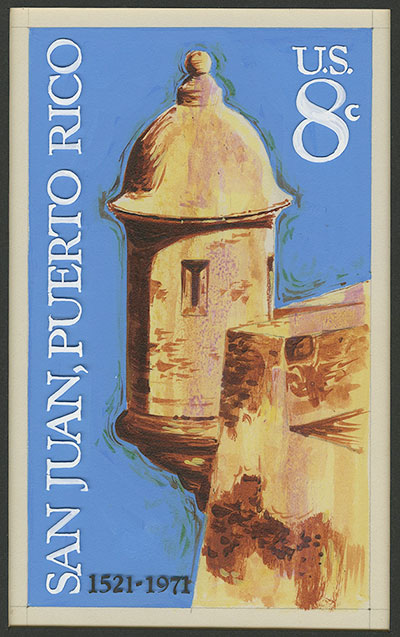 8¢ Morro Castle stamp art (San Juan 450th Anniversary Issue)
The first national park in a U.S. overseas territory, San Juan National Historic Site was established in 1949. A postage stamp celebrating the site was released in 1971. During the 16th century, Spain built Morro Castle to protect San Juan and its harbor.
Loan from United States Postal Service, Postmaster General's Collection
---
Picture Postcard of Old Post Office Tower, circa 1920-1929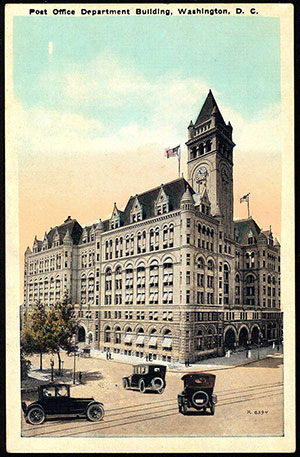 In addition to hosting parades and protests, Pennsylvania Avenue was for many years the city's main postal route. The Old Post Office, built in 1899, is a cherished landmark. Horse-drawn postal wagons made six daily trips up and down the artery, collecting and distributing all forms of correspondence. The street has been a National Historic Site since 1965.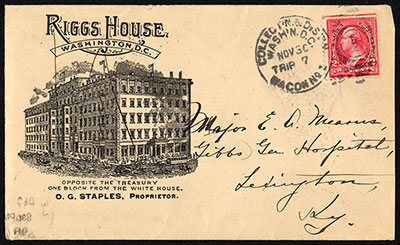 ---
Japanese American internment camp cover, 1942-1943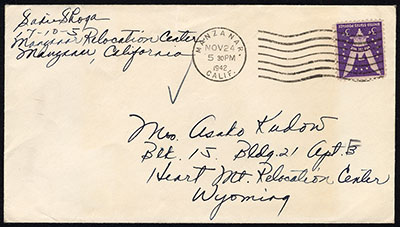 In February 1942, President Franklin D. Roosevelt signed Executive Order 9066, which made it legal for the military to incarcerate people of Japanese ancestry in the United States indefinitely and without trial. Nearly 120,000 people – two-thirds of whom were U.S. citizens – were forcibly detained in ten relocation centers scattered around the country. The remoteness of these facilities meant that postal services were the only connection to the outside world. The most well-known of these camps, Manzanar in California and Minidoka in Idaho, became National Historic Sites in 1992 and 2001 respectively.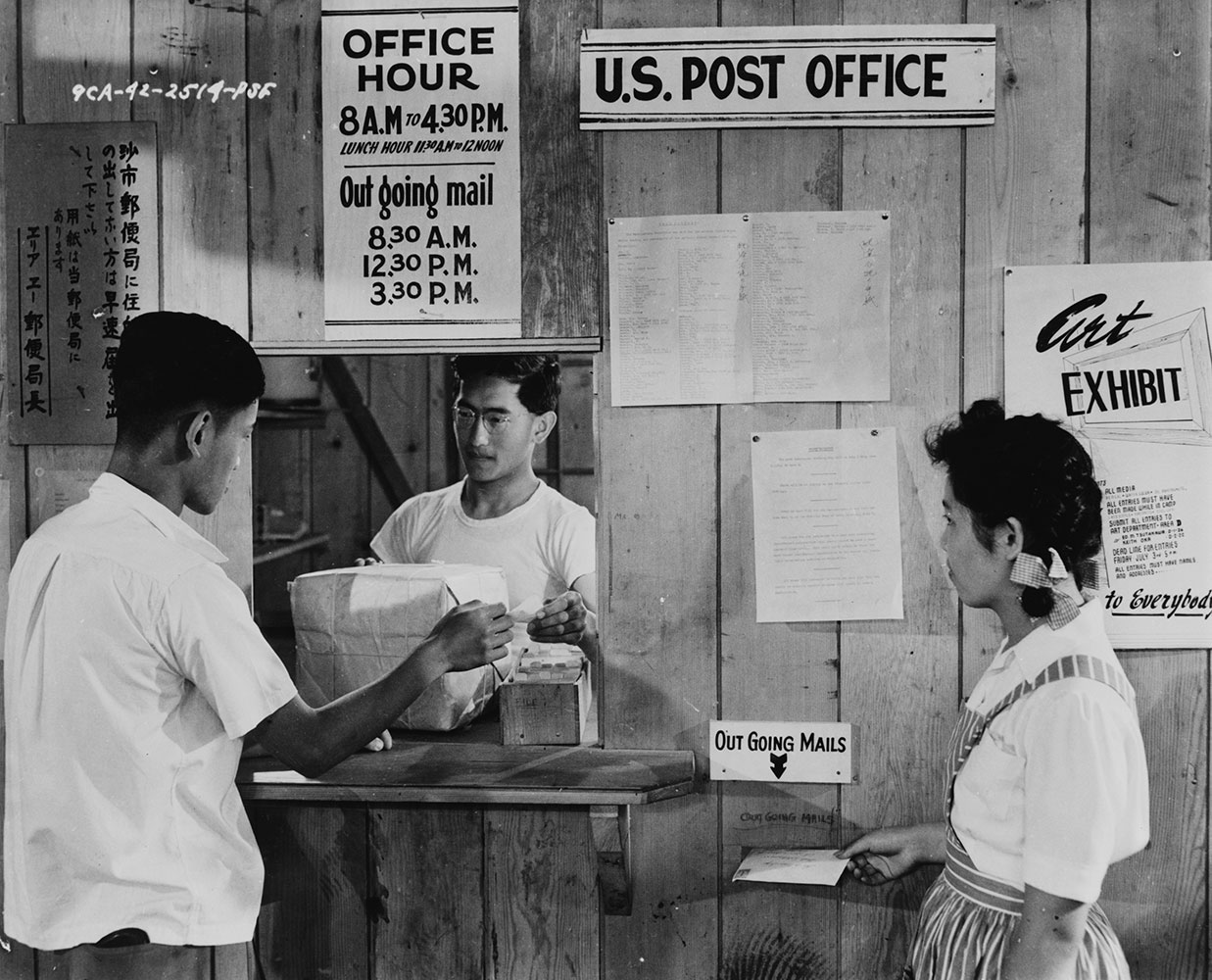 ---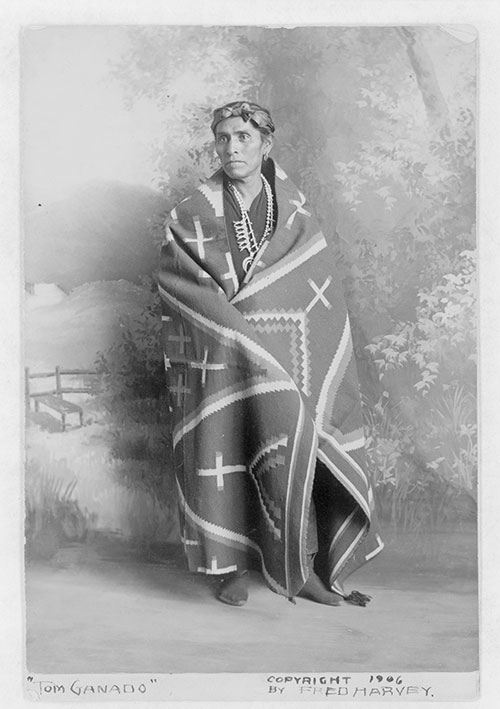 Tom of Ganado, also known as Naaltsoos Neiyehe (mail carrier), was a Navajo man employed on John Lorenzo Hubbell's mail route between Ganado, Arizona and Gallup, New Mexico. Hubbell operated a trading post on the Navajo reservation in 1878 and opened a post office about 1885. It became a National Historic Site in 1960 and remains an active trading post offering native-made rugs, baskets, pottery and jewelry—but is no longer a post office.
Courtesy Library of Congress, Prints and Photographs Division