One of the largest concentrations of National Park Service units is in and around Washington, D.C. Much of the District's federal parkland, such as the National Mall, dates to the capital's creation in 1790 and the L'Enfant Plan of 1791. The National Capital Region, administered by the National Park Service since 1933, also includes sites in Maryland and Virginia. Numerous postage stamps recognize parks, some of which are associated with voluminous correspondents such as Clara Barton and Frederick Douglass, who generated much postal history.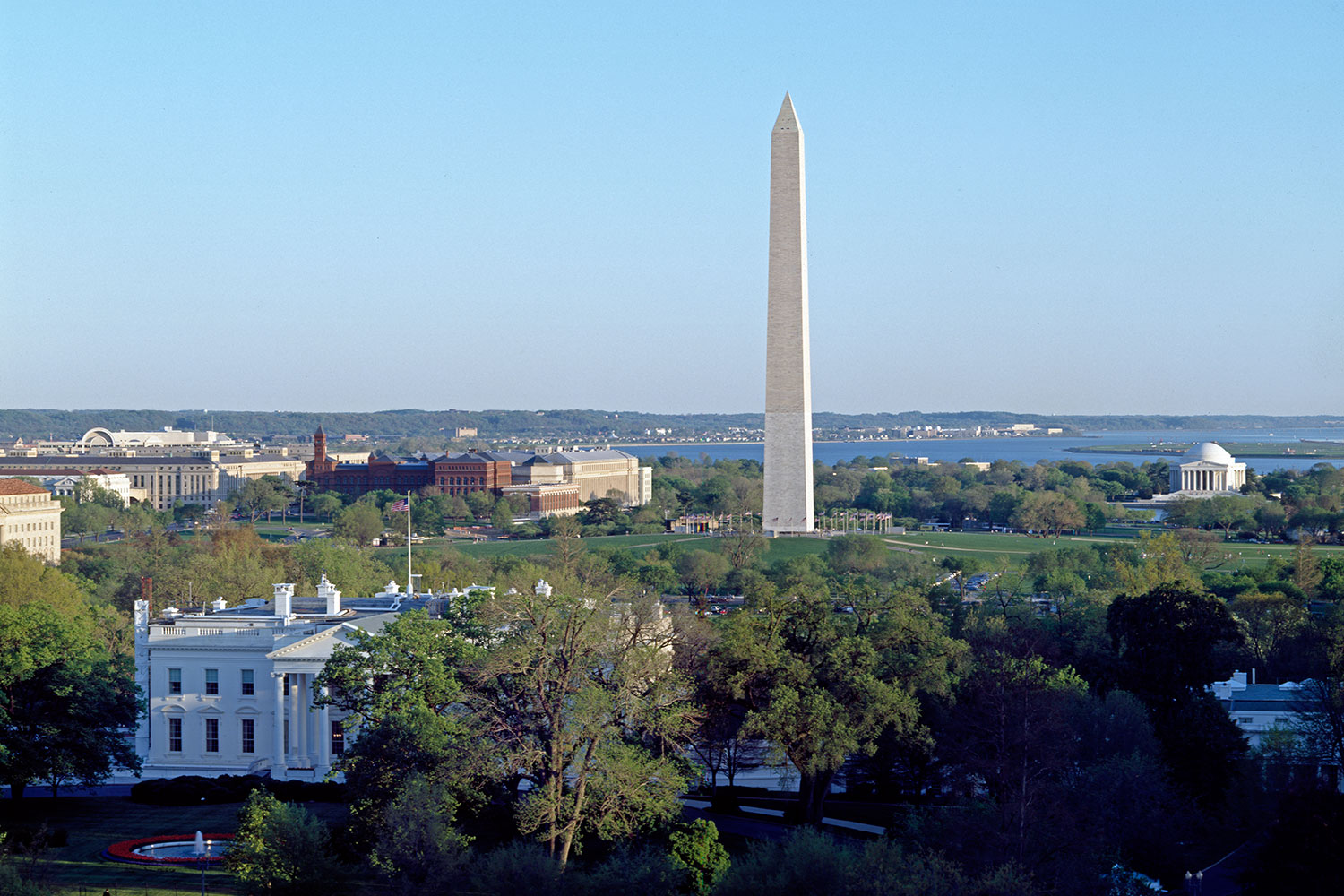 ---
Iwo Jima World War II patriotic cover, circa 1945-1946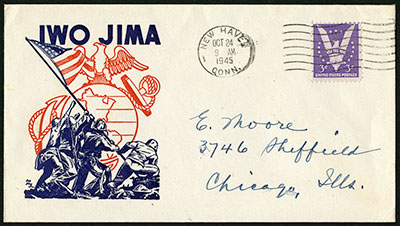 Photographer Joe Rosenthal captured this iconic image of the U.S. flag being raised at the 1945 Battle of Iwo Jima. Published in the U.S. within twenty-four hours, the powerful photo soon appeared in magazines and on illustrated envelopes. The Marine Corps War Memorial and its surrounding parkland are cared for by the National Park Service.
---
3¢ Iwo Jima (Marines Issue) signed block of four
In response to public demand, the Post Office Department released a stamp bearing Rosenthal's stirring image in the summer of 1945. The three servicemen in the photo who survived Iwo Jima signed blocks of the stamp for autograph collector and philatelist Malcolm MacGregor.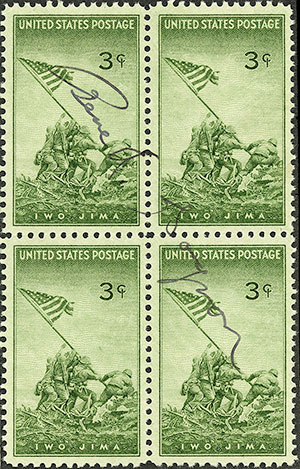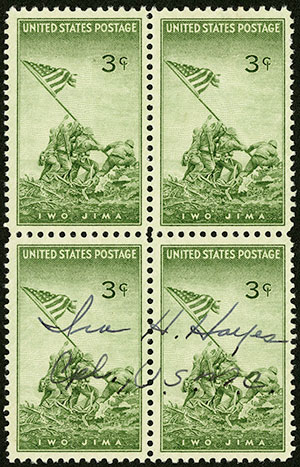 ---
20¢ Wolf Trap Farm Park Issue stamp art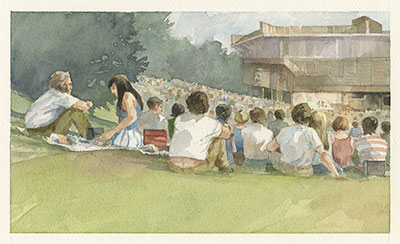 Eleven years after it opened, Wolf Trap's main performance venue, the Filene Center, burned to the ground. The 1982 season was held in a temporary bandshell, and the U.S. Postal Service issued a postage stamp to call attention to the rebuilding effort.
Loan from United States Postal Service, Postmaster General's Collection
---
Clara Barton cover, 1910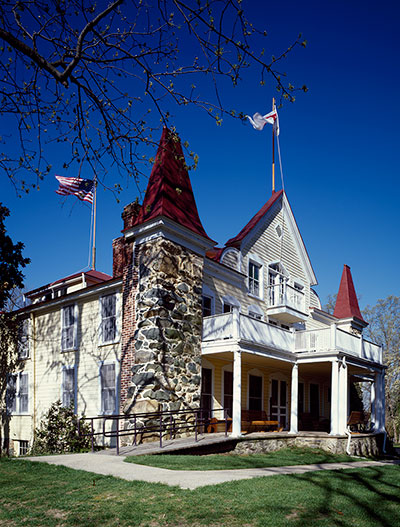 Clara Barton, founder of the American Red Cross, addressed this cover to her brother Stephen from her home in Glen Echo, Maryland. The house, which also served as the Red Cross's early headquarters, was her home for fifteen years. It became a National Historic Site in 1975.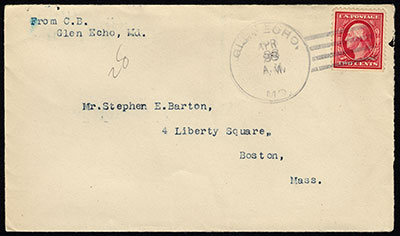 ---
Cedar Hill corner card, 1890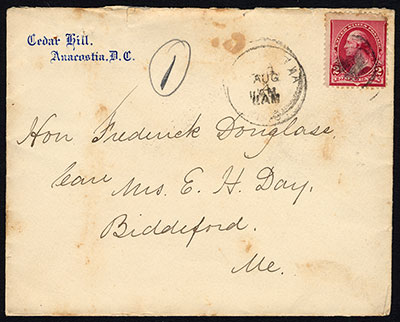 A family member addressed this envelope to abolitionist Frederick Douglass while he campaigned for equality in Maine. An escaped slave, Douglass lived at Cedar Hill, his home in Anacostia, Washington, D.C. for many years. Cedar Hill is now part of Frederick Douglass National Historic Site.