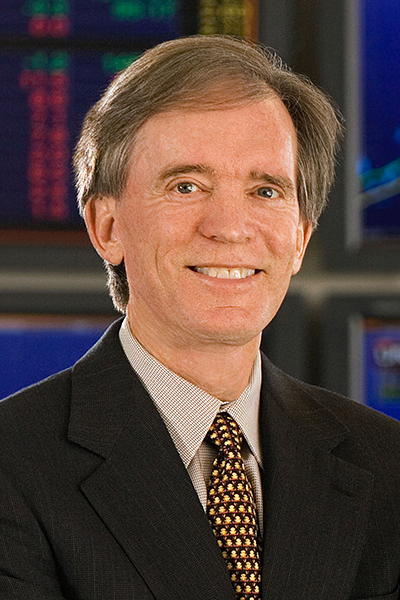 "Stamp collecting has been such a rewarding and educational hobby for me that I wanted to share the joys of philately in a way that would benefit future generations of students, citizens and scholars. The gallery at the Smithsonian's National Postal Museum will use stamps and mail to offer a unique perspective on American history and identity. The story of stamps in America is the story of America, and I am proud to be part of preserving and showcasing these treasures."
Bill Gross was the founder and CIO of PIMCO, one of the largest investment management firms in the world. He founded the firm in 1971 where he remained until 2014 when he exited for Janus Capital where he is a portfolio manager. He is the author of numerous articles on the bond market, as well as the book "Everything You've Heard About Investing is Wrong." He appears frequently in national publications and worldwide media. Among the awards he has received, Morningstar named Mr. Gross Fixed Income Manager of the Year for 1998, 2000, and 2007, making him the first person to receive this award more than once. He holds an MBA from the Anderson School of Management at the University of California, Los Angeles. He received his undergraduate degree from Duke University. Through his family foundation, Mr. Gross and his wife, Sue, have been skillfully making donations affecting change in such areas as education, women's health, stem-cell research and social issues in Africa.
The William H. Gross Stamp Gallery showcases many philatelic gems, including three extraordinary rarities which were previewed at the National Postal Museum October 1-31, 2009.