Trans-Pacific Postage
Collectors have always sought these fragile stamps, the first issued by the Kingdom of Hawaii. Their charming design and fancy numerals, along with Hawaii's exotic location, also make them highly desirable.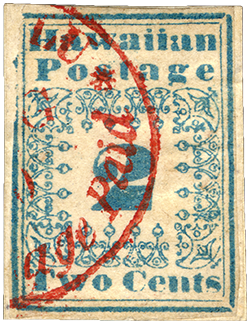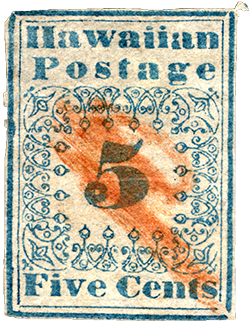 2c Hawaiian Missionary single, 1851, and 5c Hawaiian Missionary single, 1851.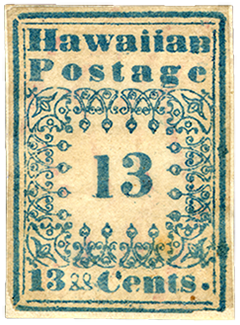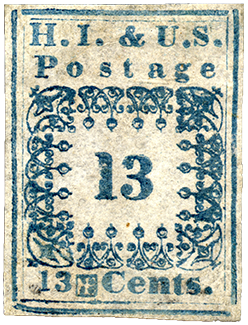 13c Hawaiian Missionary single, 1851, and 13c "H.I." Hawaiian Missionary single, 1852.
These stamps became known as Hawaiian Missionaries because most were used on correspondence mailed by Christian missionaries in Hawaii. The stamps are unusual because they paid various rates, including postage for a letter from Hawaii to the U.S. East Coast via San Francisco.
Postage from Paradise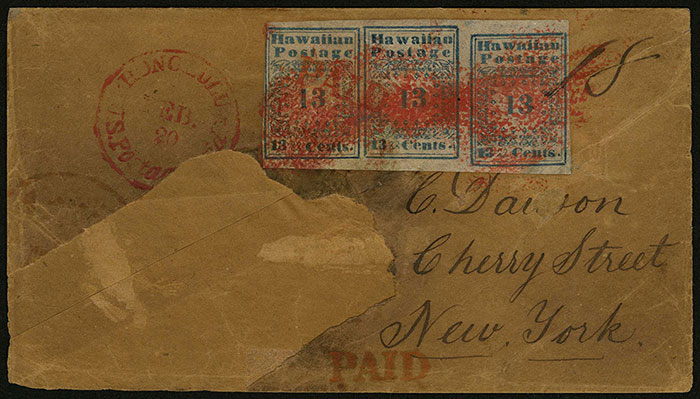 13c Hawaiian Missionary strip of three on cover.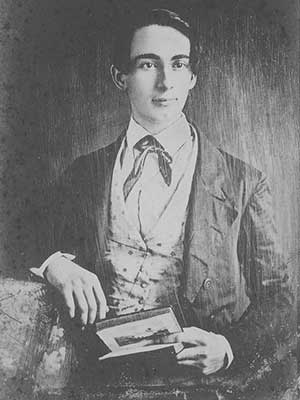 Hawaii Postmaster Henry Whitney.
Courtesy of Hawaii State Archives.
As the first postmaster of Hawaii, Henry Whitney designed and printed the kingdom's first stamps on the printing press of the government newspaper. Whitney was the son of missionaries.