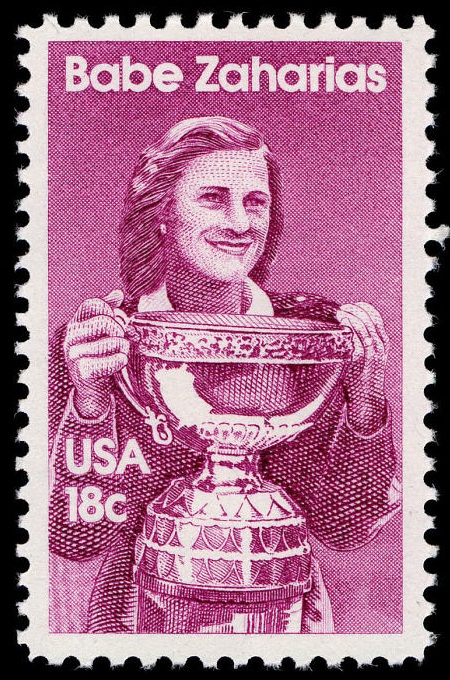 Mildred "Babe" Zaharias (1911-1956) was honored by the Associated Press as the Woman Athlete of the 20th Century in 1999, acknowledging her outstanding ability in golf, basketball, and track and field.
Babe was an All-American basketball player from 1930 to 1932, helping win the national championship in 1931. She participated in the 1932 Amateur Athletic Union championships in track and field, winning six of ten events, thereby winning the title. In the 1932 Olympic Games, Babe won two gold medals and one silver medal in track and field. In 1933, she began her golfing career; during the following 22 years she won 55 tournaments, including three U.S. Women's Opens.
While Babe continued to break records, she also broke social barriers for women's sports, becoming a leader in culture as well as sports.