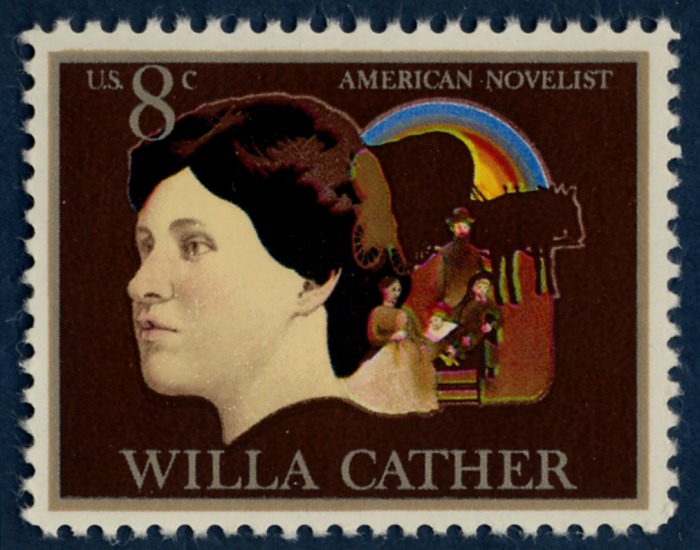 Willa Cather was one of the most widely read female authors of the twentieth century. Her works of fiction based around frontier life continue to entertain modern American readers.
Willa S. Cather (1873-1947) was a prolific author of novels and short stories that described pioneer life and generally contained strong female women who survived on the frontier. Cather wrote fiction throughout her entire life but did not focus solely on creative writing until she left her managing editor position at McClure's in 1912. Some of her most famous works include, O Pioneers!, My Antonia, and One of Ours which won her the Pulitzer Prize in 1923.
The Willa Cather stamp was issued in Cather's home of Red Cloud, Nebraska. The stamp was designed by Mark English and contains a profile of Cather with a background of a pioneer family in a covered wagon that represents Cather's pioneer themed stories. This stamp is part of the American Arts Issue, and Cather is the only woman featured in the Issue.