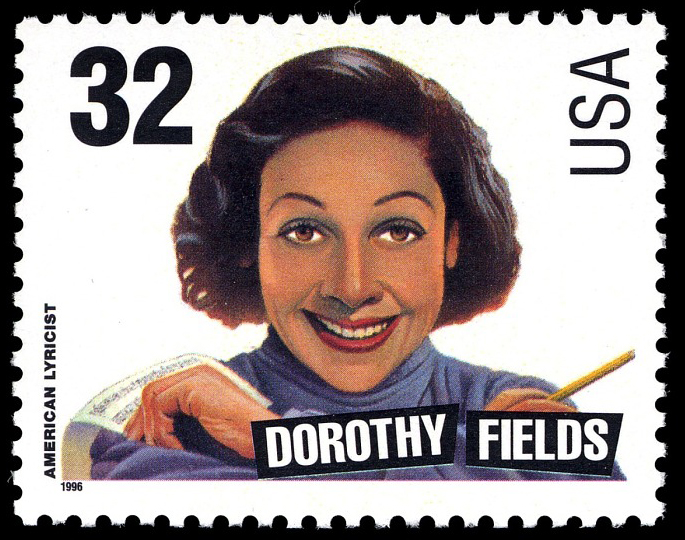 Until the mid twentieth century it was very difficult for a female composer to get her work taken seriously. One exceptional female composer that broke through the gender restrictions of her life time and became a Broadway Composer is Dorothy Fields.
Dorothy Fields (1904-1974) is one of the most talented female composers of the twentieth century. Fields had a remarkable career and worked on many of America's most famous musicals, including Annie Get Your Gun. Throughout her career, Fields won many awards including an Academy Award in 1936 for her original song, "The Way you Look Tonight." Fields also won a Tony in 1959 for best musical for her work on Redhead.
Fields contributions to music composition in America were recognized by the Postal Service, through featuring her on a postage stamp. The Dorothy Fields stamp was designed by Gregg Rudd for the American Music Series: Songwriters. Fields was the only woman featured in the songwriters issue and the ceremony for the stamp was in New York, New York.