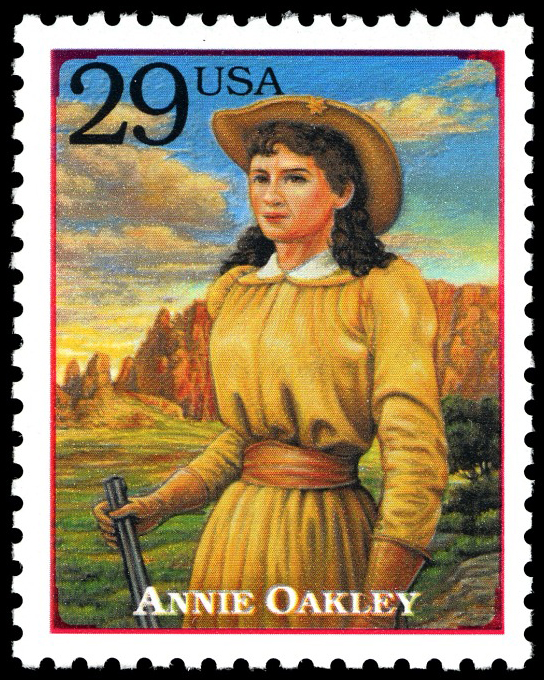 As American borders grew during the time of Western expansion, so did women's societal roles. Due to the difficult lifestyle of western settlers, distinctive gender roles within domestic life became blurred, and many women learned traditional male tasks. One woman that excelled at the typically male sport of shooting is Annie Oakley.
Annie Oakley (1860-1926) is best known for her excellent ability to shoot any object precisely. Oakley used her skills to perform in western shows, and from 1885-1902 she performed in the famous Buffalo Bill's Wild West Show. Oakley's skills as a shooter were rare and unexpected for a woman of her time period, and a result she has become a legend of the American west. The story of Annie Oakley has been passed down between generations largely through the 1946 Broadway play, Annie Get Your Gun.
The legacy of Annie Oakley was honored by the Postal Service through the issue of an Annie Oakley postage stamp. The stamp was designed by Mark Hess for the Legends of the West Issue and depicts Oakley holding a gun while standing in front of a scene of the American west.