We have moved so often that letters couldn't find us. Write often, and I will run the risk of getting the letters.
—Hermon Clarke, a Union soldier encamped at Bermuda Hundred in the South, to his father, June 23, 1864.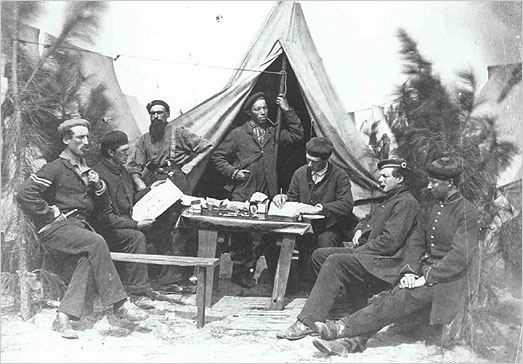 For many soldiers, the Civil War was their first extended absence from home. Their letters often included references both to the loneliness life and the horrors of the conflict. Letters from home were always welcome relief in a soldiers' day. Families were not the only ones eager for word from their loves ones at war. For the first time, newspaper publishers could rely on soldiers' letters for first person depictions of battles.
Because they were often on the move, soldiers' mail service was irregular at best. While letters might find them easily when they were camped for extended periods, when on the march, units could travel for weeks without receiving their mail.
The postal service acknowledged that many soldiers did not carry stamps with them and permitted them to send letters without stamps. A soldier's envelope had to bear his name, rank, and unit. Such mail was marked "postage due," and the amount indicated was collected from the addressee.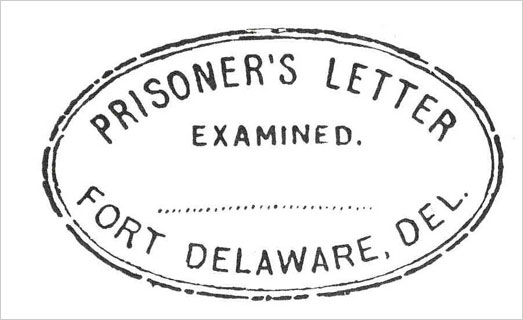 Prisoner of War Mail
Confederate and Union prisoners were allowed to exchange mail through flag-of-truce ships.
Confederate and Union prisoner-of-war letters were exchanged at designated points. These letters usually were enclosed within an inner, unsealed envelope that bore enemy stamps or was sent postage due. The outer cover was destroyed after the contents were censored, as indicated by proper markings and endorsements on the envelope carrying the letter to its destination.