Exquisite Beauty Makes Its Debut at the National Postal Museum
09.23.2010
Blog
By Tabitha Jacques, Special Project Coordinator
Collecting History, 125 Years of the National Philatelic Collection opened this month at the Smithsonian National Postal Museum. The exhibit highlights interesting objects added to the museum's collection, and the curators that collected them, since the Smithsonian philatelic collection began 125 years ago. Out of the millions of objects, one in particular caught the eye of exhibit curator Daniel Piazza: the A.M. Tracey Woodward Stamp Collection and Book, presented together in this exhibtion for the first time.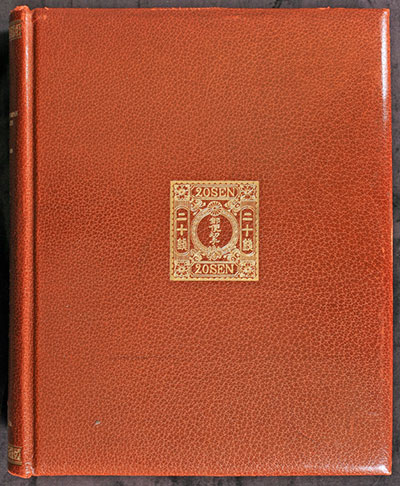 While the Woodward Collection did became part of the National Philatelic Collection, there are a few other philatelic gems that didn't make it. On Saturday, September 25, 2010 at 1p.m, Piazza will share "philatelic fish tales," the story of artifacts that slipped through curators' fingers and never made it into the museum's collection. The talk will include some of the most fascinating gems in the philatelic world. Afterwards, enjoy a tour of Collecting History, highlighting the National Philatelic Collection's most interesting objects, personalities, and stories.
Piazza's talk will be available for viewing live online at Postal Musem Programs and you can submit questions for the curator by tweeting @PostalMuseum or on the museum's Facebook page.
Check out the exhibit online at Collecting History, or come visit the museum and appreciate the object yourself!