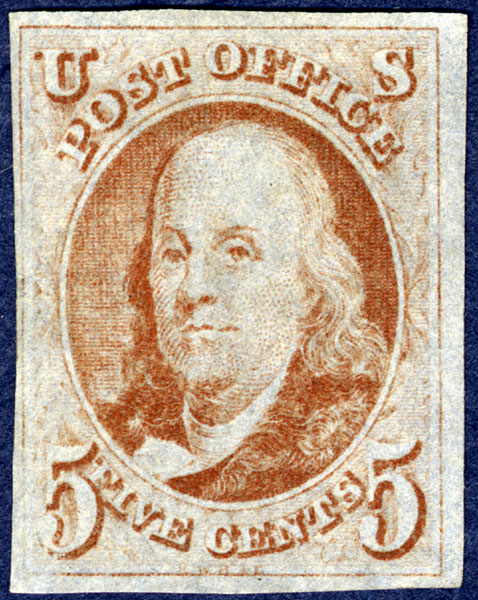 The collection consists of forty-six letters ranging in date from 1847 to 1851, which have been chronologically arranged. Two of the letters were in the possession of the NPM prior to 1997, when the rest of the collection was donated anonymously. Much of the correspondence consists of letters between Rawdon, Wright, Hatch and Edson and the Post Office Department, and also between different Postmasters and individuals throughout the country and the Post Office Department.
The material contained in the collection is highly significant because it is a written record of the historic first issuance of federal postage stamps. The correspondence traces the business relationship between Rawdon, Wright, Hatch and Edson and the Post Office Department from the time the contract for the first Federal stamps was entered into in 1847, until the steel dies used to produce the stamps were destroyed in 1851. The letters contain information regarding the terms of the contract, when the first stamps were prepared and ready for delivery, and the destruction of the steel dies. The correspondence also includes letters from various Postmasters and members of the general public discussing issues such as stamp cancellation, counterfeit and reuse.
These letters give the reader valuable insight regarding the impact that federal stamps had on the postal system in mid-nineteenth century America and the effect that they had on the people who used the service.