Flying From New York to Chicago in 1918
09.05.2015
Blog
By Nancy Pope, Historian and Curator
On September 5, 1918, two airmail pilots, Max Miller and Eddie Gardner, prepared to make separate flights from New York to Chicago. Their job was to find the best flight path between the nation's two largest cities. In connecting New York and Chicago by air, the Post Office Department would be able to shave hours off of the time it took to deliver mail between the cities, a tremendous benefit for businesses and individuals at a time when mail was the central communication source.
The pilots' goal was to make the trip between the cities in less than 10 hours, the time the fastest mail-carrying trains made over that distance. The Department's long-term goal was to create a flight path across the country, connecting east and west coast by air. But that goal seemed far off in 1918 when rickety bi-planes needed 2 ½ to 3 hours just to fly between New York and Washington, D.C.
Max was assigned a Standard airplane, built especially for the airmail service and with a 150hp Hispano-Suiza engine, and Eddie would fly a Curtiss R-4 plane powered by a 400hp Liberty engine. Their trip was to be 745 miles, leaving Belmont Park (then serving as the New York airmail field) at 6 a.m., landing at a series of refueling stops, first Lock Haven, Pennsylvania (8:30 a.m.), Cleveland (noon) and then Bryan, Ohio (1:30 p.m.), before landing at Chicago's Grant Park airfield at 4 p.m. They would then leave Chicago for the return trip the next morning.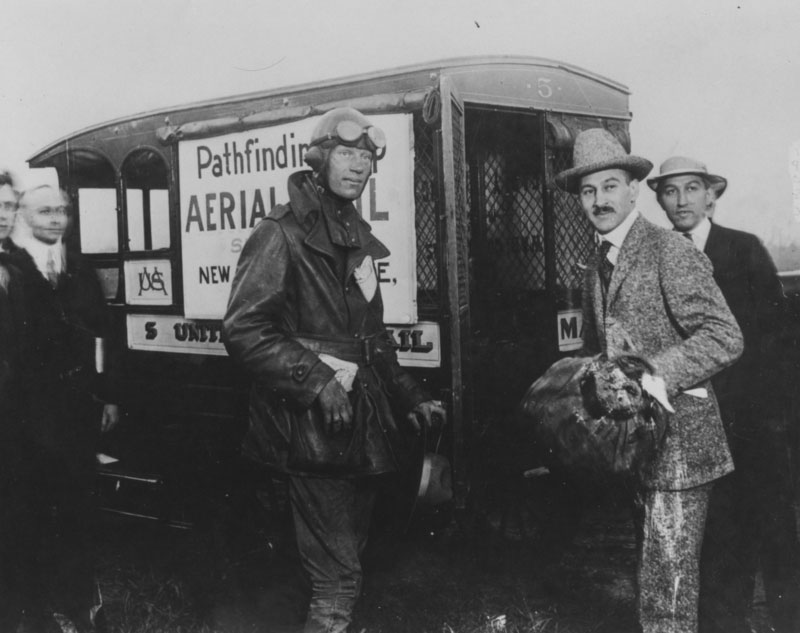 Pilot Max Miller and Benjamin Lipsner, Superintendent of the Airmail Service with a mail sack on the morning of September 5, 1918.
Max was to fly out first, followed by Eddie and mechanic Ed Radel. In case Miller had troubles along the way, in theory Eddie and Radel could land and either fix the plane, or move the mail to Eddie's Curtiss for the rest of the journey. But the plan did not go as hoped.

New York City postmaster Patten giving a small bag of mail to Max Miller before takeoff. Miller painted the mailbag on the side of his Standard airmail plane.
Max and his 400 pound load of airmail made their Lock Haven landing two hours late. A storm over the Alleghany Mountains had blown him as much as 150 miles of course before he was able to land for the night at Cleveland.
Eddie's troubles began before he could even leave, thanks to a slight accident with his landing gears as he was trying to start off. He left Belmont Park two hours later than planned. Trouble with his plane forced Eddie down at Lock Haven for the night.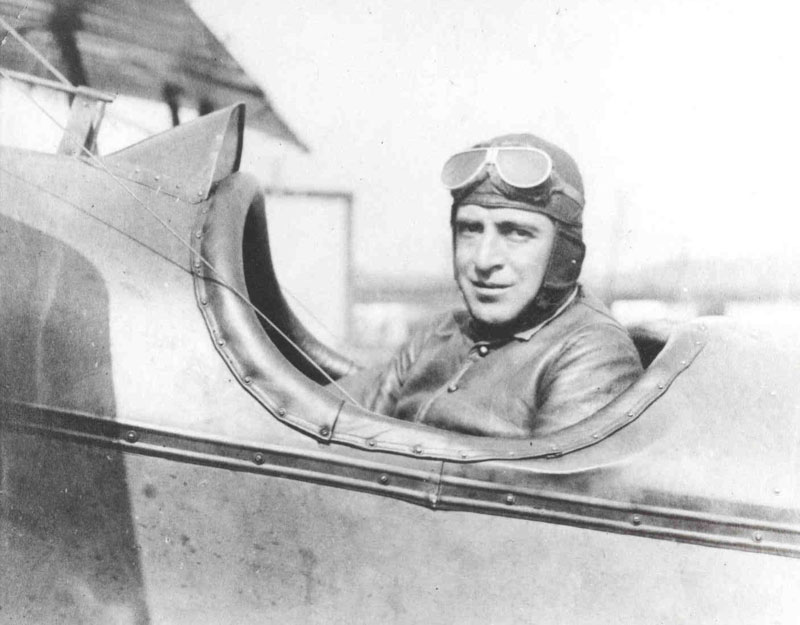 Airmail Pilot Eddie Gardner
Max left Cleveland around 2 p.m. the next day and finally reached Chicago at 7 p.m., 36 hours and 56 minutes after leaving New York's Belmont Park field, a far cry from the 10 hours or less the Post Office Department had been hoping for. Eddie Gardner reached Chicago at 7:30 a.m. the next morning, having spent the night at Westville, Indiana after flying conditions had become unsafe for him to continue.
On his flight from Chicago back to New York, Miller was forced down at Lock Haven because of radiator trouble. He reached Belmont Park the next day. Eddie, feeling the pressure of trying to keep at least one of their trips to the hoped for 10-hours, kept flying towards New York, even as darkness fell. In 1918, there was no such thing as night flying, no beacon tower or field lights, no lights on the aircraft, so no sane pilot would keep going after dusk. In his attempt to make the trip in a single day, Eddie kept going. He and mechanic Edward Radel were injured when he crashed in the dark at Hicksville, Long Island, not far from their Belmont Park destination.
Eddie had been following the lights of the city, hoping to get to Belmont Park. He found what he thought was a good air strip just past a series of 30 foot trees. Unfortunately the "trees" were bushes that ripped off his landing gear and sent the fuselage sliding across the field. Although injured, fortunately both pilot and mechanic survived the landing, getting to New York in under 10 hours.
Postal officials continued to fiddle with the flight path, finally deciding on one that would connect the two metropolises. With investments in stronger, more powerful airplanes, they were finally able to schedule regular and reliable airmail flights between New York and Chicago by the next summer.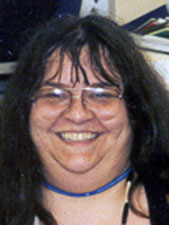 About the Author
The late Nancy A. Pope, a Smithsonian Institution curator and founding historian of the National Postal Museum, worked with the items in this collection since joining the Smithsonian Institution in 1984. In 1993 she curated the opening exhibitions for the National Postal Museum. Since then, she curated several additional exhibitions. Nancy led the project team that built the National Postal Museum's first website in 2002. She also created the museum's earliest social media presence in 2007.